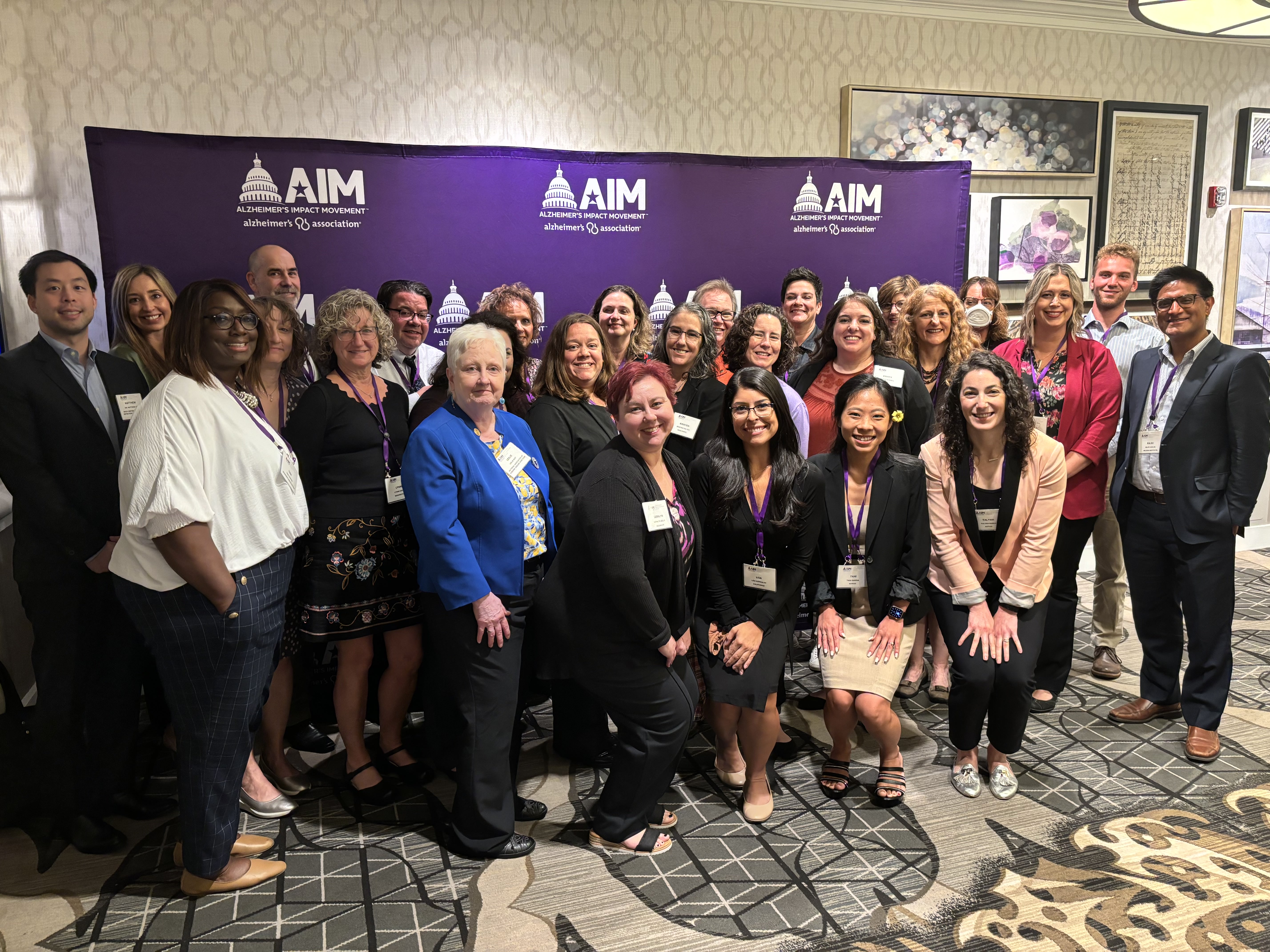 Last week, the Alzheimer's Association hosted the second annual State Dementia Services Coordinator (DSC) Summit in Washington, D.C. This event brought together state agency officials from 18 states and the District of Columbia to collaborate, share their experiences and discuss solutions to help the 6 million Americans living with Alzheimer's and their families. 
Following July's historic traditional approval of an Alzheimer's treatment that slows the progression of the disease, Robert Egge, Alzheimer's Association chief public policy officer and AIM executive director, kicked off the event by discussing the importance of preparing for the new era of Alzheimer's treatments. "I sincerely think that this past July was the single most important month, probably in my 20 years here," said Egge.
Dr. Nicole Purcell, a practicing neurologist, joined Egge in the discussion. She provided her perspective and a compelling example of the challenges people face in receiving an Alzheimer's diagnosis. An early and accurate diagnosis of Alzheimer's has a positive impact on health outcomes, allowing for access to treatments, eligibility for research trials, and much-needed support and services. 
During the next session, Rajiv Ahuja from the Milken Institute and Dr. Matthew Lee from the BOLD Center of Excellence on Early Detection of Dementia discussed the obstacles to early detection and diagnosis and actions that states can take. These actions include addressing health equity, reaching all individuals and families living with dementia, removing the stigma around Alzheimer's, getting individuals and families to talk to their care providers about the early signs of dementia, and increasing diagnosis rates through public awareness campaigns and policies to improve education for clinicians.
"The goal of dementia detection, whether early or late, is much more than making a diagnosis," said Lee. "The goal of detection is about finding a way to engage persons living with dementia and their families in a journey of better understanding, better support and better care."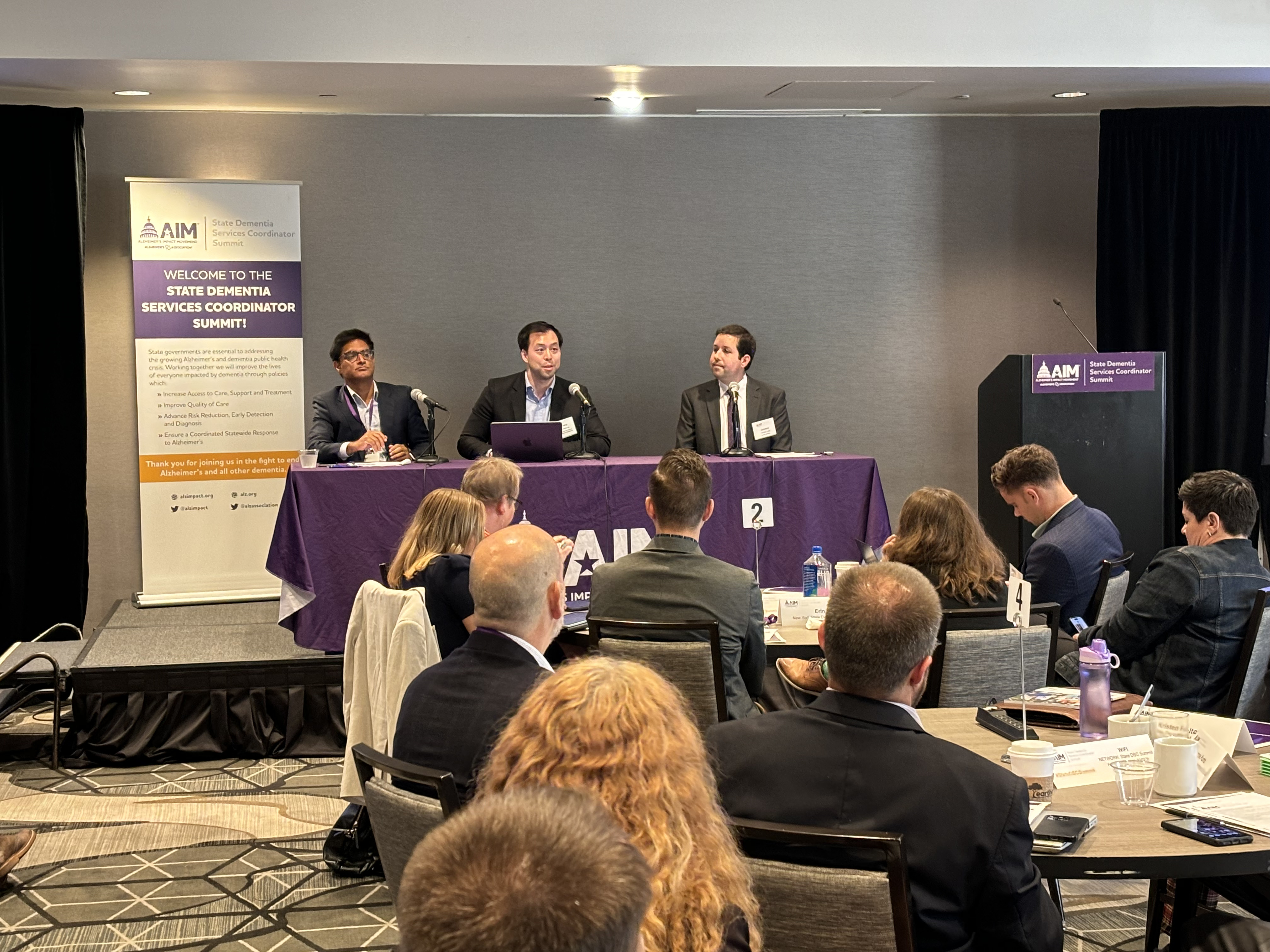 For the rest of the first day, state agency officials discussed public health resources such as The Healthy Brain Initiative: State and Local Road Map for Public Health, 2023-2027 (HBI Road Map). The HBI Road Map is a framework designed to help public health professionals lead with urgency and act for impact in their communities to improve brain health across the life course and support caregivers. 
State governments are essential to addressing the growing Alzheimer's and dementia public health crisis. This requires a coordinated response across state agencies and divisions within state government. Attendees explored how state governments can grow capacity, build an infrastructure that encourages collaboration between local and state authorities, make dementia a statewide priority, and take action by incorporating dementia into state health assessments, state health improvement plans, and state aging plans.
On the second day, state agency officials focused on dementia caregivers. Eighty-three percent of the help provided to older adults in the United States comes from family members, friends or other unpaid caregivers. Alzheimer's takes a devastating toll on these caregivers. Compared with caregivers of people without dementia, twice as many caregivers of those with dementia indicate substantial emotional, financial and physical difficulties.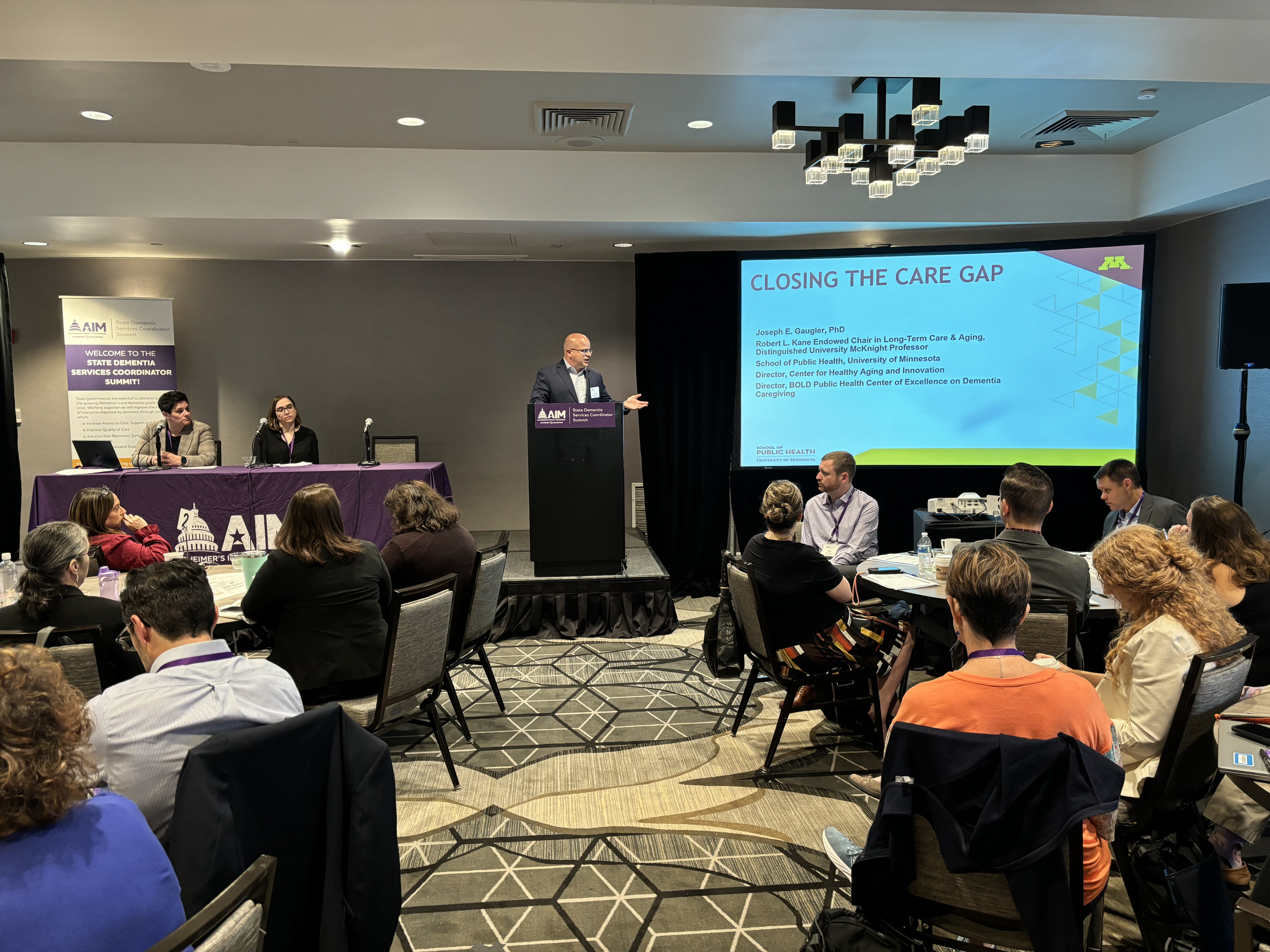 Dr. Joseph Gaugler from the BOLD Center of Excellence on Dementia Caregiving joined with Stephanie Herro, Dementia Specialist from the Oregon Department of Human Services, to discuss the implementation of programs that support people living with dementia and their caregivers. Gaugler also highlighted how the BOLD Center of Excellence on Dementia Caregiving can be a resource to states to strengthen existing programs and identify new opportunities. 
State agency officials also heard about the growing reach and focus of public health on brain health, caregiving and Alzheimer's through an update on the impact of the BOLD grants in growing state action on dementia. In August, the CDC announced the 2023 recipients of the BOLD Program awards — 43 state and local health departments and tribal health organizations across the country are beginning their new awards in October. 
Additionally, participants learned about efforts to streamline the care journey through dementia care management. Tina Thomas, Executive Director of the Goodson Center at Riverside Health System in Virginia, explained how she is implementing dementia care management. Understanding the harmful consequences of delays in obtaining care for individuals living with dementia and their loved ones, Thomas encourages urgency in all of her team members. "I work with my foot on the gas pedal," said Thomas. "I tell my team, 'you need to work with urgency, because someone desperately needs us.'"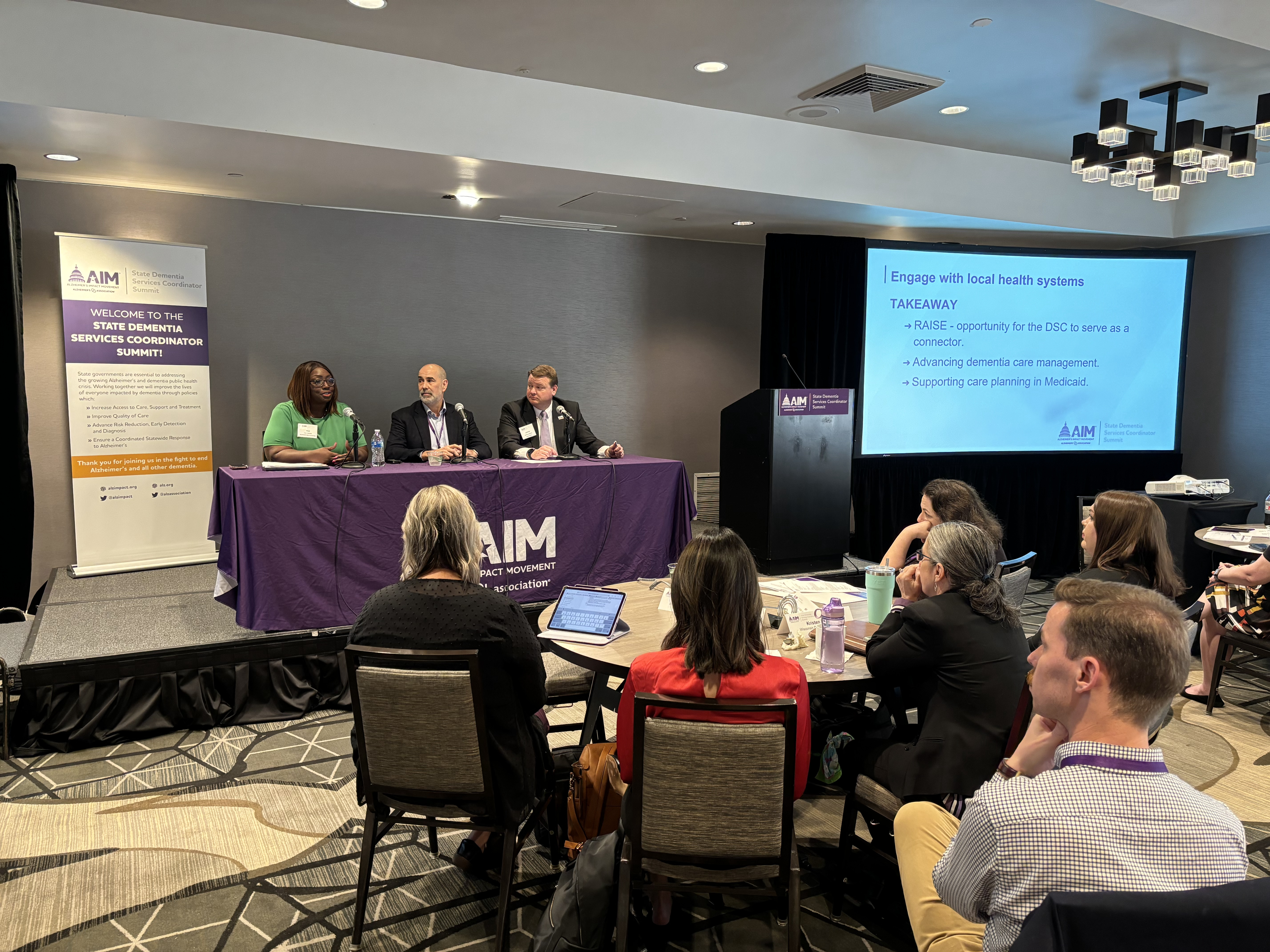 Throughout the State DSC Summit, state agency officials participated in discussions and shared insights and opportunities for action. The Alzheimer's Association and AIM remain committed to working with state policymakers throughout the nation to effectively implement policies to improve the lives of everyone impacted by Alzheimer's and other dementia.