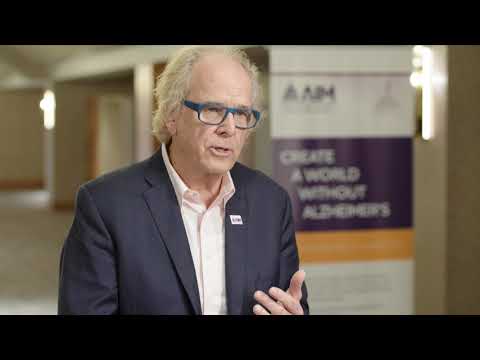 Leadership Society Members are Driving Action
The Alzheimer's Impact Movement (AIM) Leadership Society is transforming the fight against Alzheimer's in Washington, D.C. Through the generous use of their time, resources and voices, members of the Leadership Society are ensuring AIM has the capability to build relationships with select congressional leaders, elevate the voices of all Alzheimer's advocates and make certain our leaders take action.
Supporting AIM
Leadership Society members make direct contributions to AIM to accelerate policy priorities.
Supporting Champions
Leadership Society members support bipartisan allies in the fight to keep them in office, fighting for our mission.
AIMPAC
AIMPAC supports bipartisan congressional champions in office, ensuring future policy victories in Washington.
Become an AIM Leadership Society Member!
Take the next step in your Alzheimer's advocacy and philanthropy by joining the AIM Leadership Society. For more information including member benefits contact: Amy Newman at [email protected] or submit a request below.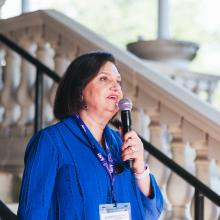 AIM Leadership Society Members
Wysiwyg
We thank each of our Leadership Society members for their partnership and support.
Leadership Council — $50,000+
Wysiwyg
Cheryl Gross, CA
Joe Ryan, MN
Mary Joy & Jerre Stead, AZ
Susan & William Thomas, OK
Jill & Robert Thomas, OK
Evan Thompson, CA
Chairman's Circle — $25,000+
Wysiwyg
Judy & Matt Furman, NY
Dan & Julie Jaworski, FL
Debbie & Clay Jones, FL
Cindy Langenfeld & Harry Johns, IL
Jackie Kouri & Gary Paxton, CA
Lea & Steve Osgood, FL
Dr. Joanne Pike & Brad O'Kelley, TX
Debbie Goodstein Rosenfeld & Zachary Rosenfeld, NY
Capitol Club — $10,000+
Wysiwyg
Mary Barnes, OK
Bruce Baude, IN
Crystal & John Beuerlein, MO
Lynn Brinton & Daniel E. Cohn, CA
Dr. Stephaine Buffaloe, AL
Dr. Maria Carrillo & Miguel Pachicano, IL
Connie & Jeff Cope, OK
Nancy & Javier de Anda, TX
Fred Dorwart, OK
Bob Easter & Linda Brennan, IL
Leslie & Robert Egge, VA
Tamera & Jeff Foster, FL
Robin Gouckenour, VA
Chris Gruenfeld, WA
Maria & Geoff Heredia, CA
Louis Holland, Jr., IL
Angela & Richard Hovland, IL
Carole Anne & Norbert Jaworski, FL
Marianne & Dick Kipper, CO
Leslie Lawson, OK
Debbie & Jay Levin, GA
Bob Marino, PA
Faith & Glenn Parker, MA
Jody Parker, OK
Donna Petkanics & Jay Gerstenschlager, CA
Christina & Brian Richardson, OH
Pippy Rogers, GA
Paula & Rodger Riney, MO
Robin Shaffert & Dean Brenner, DC
Phyllis Kitchens Thurmond and Dr. Earl Thurmond, GA
Linda & John Tracy, MO
Tenny Tsai, CA
Joanne & Alan Vidinsky, CA
Julia Wallace & Don Campbell, AZ
Nancy & Bart Westcott, CA
Eugenia Zukerman & Richard Novik, NY
Team 2025 — $5,000+
Wysiwyg
Joe Arciniega, TX
Don Boschert, Jr., MO
Ali Bourque, IL
Tom Brock, OH
Christine Byrnes, CA
Jane Cahn, NY
Cathy Cash, CA
Jeannie Castells, NJ
Eva Chapman, MN
Kristen Clifford, TX
Andrew Dahlkemper, CA
Peter Daly, CA
Garrett Davis, NC
Dr. Michael Devous, Sr., NM
Joe DiSabato, CA
Bradley Dixon, ID
Karen Doyne, DC
Wendy Drummond, OK
Elizabeth Edgerly, Ph.D, CA
Ray Ferrara, FL
Kristina Fransel, PA
Scott Gardner, AZ
Larry Gentry, AZ
Phil Gutis & Tim Weaver, PA
Scott Hames, MS
Michael Harrington, IN
Curtis Harrison, MI
Mary Dysart Hartt & Mike Hartt, ME
Tracy Hayes, FL
Dave Hunter, PA
Dani Jachino, IL
Neil Jaffe, MO
Minoo Javanmardian, FL
Joanne Knight, MO
Jeanne Krieger, MA
Michael & Leasha Larsen, CO
Don Logan, CA
Sarah Lorance, CO
Herb Magley, OK
Dr. Bronwyn L. Martin, PA
Shauna McGee, CA
Donna McCullough, IL
Tina Melo, TX
Rocky Miskelly, MS
Hector Montesino & Ron Ardizzone, MA
Patricia A. Nauseda, OH
Jill Norcross, TN
Kerry Peck, IL
Deb Pierson, PA
Emily Pitts, MO
Jon & Melissa Price, MD
Marcia Rauwerdink, MO
Michael Reich, FL
Nitesh Sharan, WA
Elizabeth Shih, CA
David Solomon, IL
Raul Staggs, CA
Karen Stevenson, CA
John Strader, FL
Mary Thompson, NC
Valerie Toler, RN, CA
Steven Topal, NY
Alex Tsao, CA
Derek van Amerongen, OH
Eric VanVlymen, OH
George Walz, NY
Steve Waterhouse, FL
Cabot Wigger, GA
Charles Wilcox, Ph.D., CA
David Wilson, ID
Russell Wing, WA
Adam Winter, OH
Sue Wronsky, MD