Each month, we're featuring an advocate who engages with policymakers to ensure priorities that improve the lives of people impacted by Alzheimer's and all other dementia remain top-of-mind in Congress.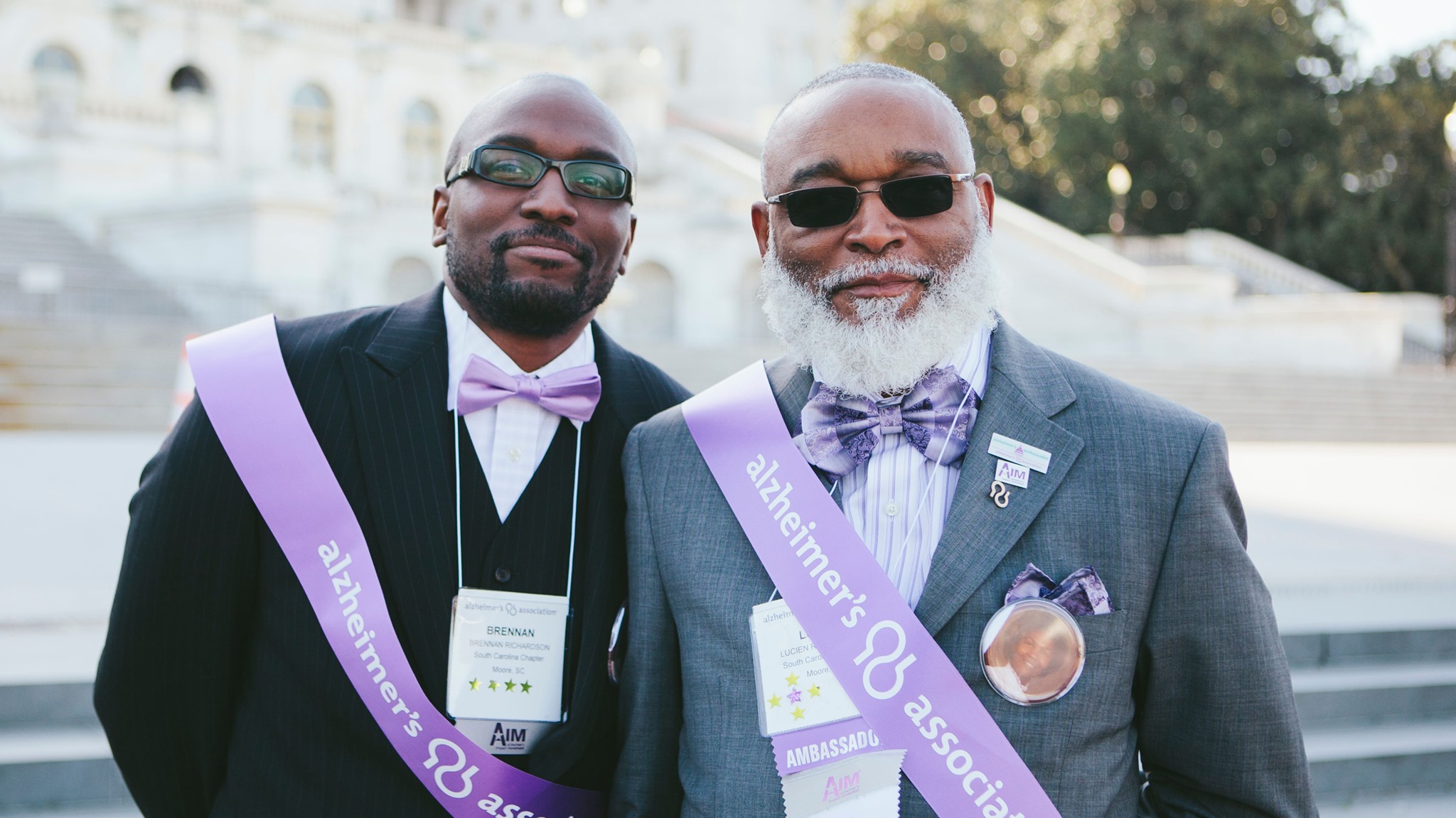 "It's now into the teens." Lucien Richardson from South Carolina has attended the AIM Advocacy Forum in Washington, D.C., so many times that he's lost count. In the coming days, Lucien will travel once more to the capital to urge his members of Congress to ensure access to FDA-approved Alzheimer's treatments and advance legislation to improve the lives of those impacted by Alzheimer's and other dementia. 
Lucien first became familiar with the Alzheimer's Association during a difficult time in 1996. Two weeks after returning from a military tour in Bosnia, Lucien needed to leave home again to help his aunt and uncle with some health challenges, which included cognitive impairment. 
"I'd never heard of Alzheimer's. I went to the meetings around Columbia to try to figure out what needed to be done," said Lucien. "It took about a year to get them set up before I could get back home. My wife started showing Alzheimer's symptoms during that time." His experience caring for his aunt and uncle helped to better prepare him for his wife's Alzheimer's journey. 
Throughout his years advocating, Lucien has helped people understand that Alzheimer's is a fatal disease, not just old age. "My wife started showing symptoms at 49, and she passed away at 58. People look at me in meetings like that's not possible. Yes it is. I went through it. I took care of her. Our sons helped take care of her."
The first time Lucien attended the Advocacy Forum, he remembers listening and learning. "I had no idea what Forum was. I sat in the back and listened, trying to figure out what all we were doing in D.C." 
When it comes to advice for newcomers this year, Lucien recommends a similar approach. "Talk to people who have been to the Forum before from your state," said Lucien. "They may be from another part of the state, but they can help you get an understanding of what happens on Capitol Hill. Talk to the ones who have been part of the fight." 
Throughout the years, Lucien has enjoyed connecting with other advocates from throughout the country. "Some of them have been there longer than I have. We are all there to let our elected officials know what needs to be done."
For advocates like Lucien across the nation, advocacy goes beyond what happens at Forum each year. Advocates also meet with their state legislators in state capitals throughout the nation. "You may not be able to go to D.C., but maybe you can go to your state capital, make a phone call, or fundraise. There are many ways to help, you just have to find your niche."
When it comes to the fight against Alzheimer's and other dementia, AIM advocates are relentless. "I'm too doggone stubborn to give up," said Lucien.
Learn more about this year's AIM Advocacy Forum: alz.org/forum.