Each month, we're featuring an advocate who engages with policymakers to ensure priorities that improve the lives of people impacted by Alzheimer's and all other dementia remain top-of-mind in Congress.
The oldest of four siblings, when Louise Sumpter's mother was diagnosed with Alzheimer's in 2008, she stepped up to help her father provide her care. During this time caring for her mother and then providing more support for her aging father, Louise became increasingly involved with the Alzheimer's Association.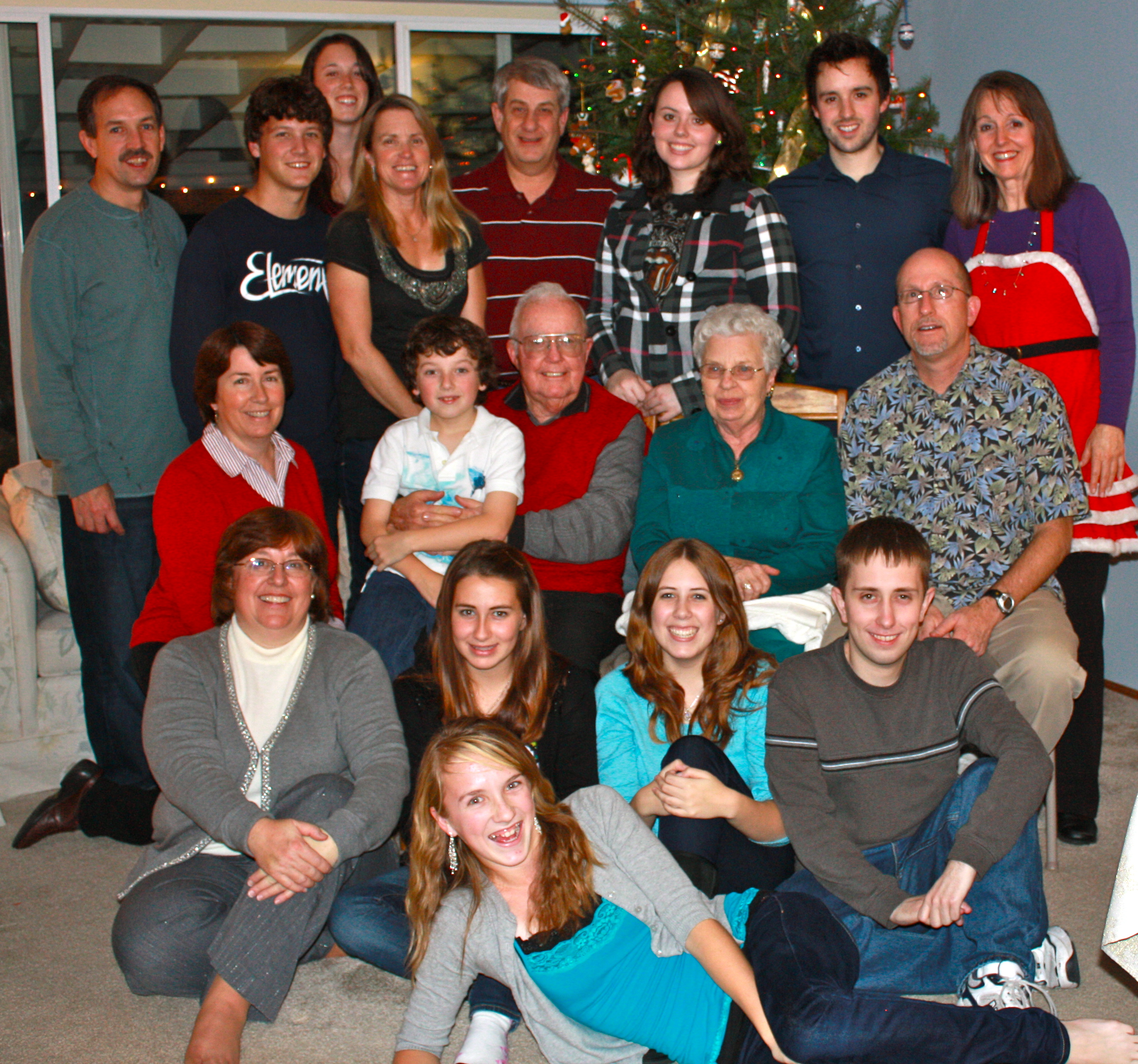 Louise helped her mom navigate the health care systems and resources during and after her Alzheimer's diagnosis. She was surprised at how limited they were for people like her mom. "One of the first things I said was, 'Don't you have a gerontologist on staff? Isn't there somebody who can help us?'" Louise reflected. After doing her own research, she found the Alzheimer's Association and its many resources, including the 24/7 Helpline. 
Not long after, through a local adult day care center that her mother attended, Louise learned about the Walk to End Alzheimer's. "I convinced my middle sister to go with me [to a Walk], and it's like you finally see that there's people that know what you've been going through." Louise is attending her thirteenth Walk this year. 
A couple of years ago, after her retirement, Louise started becoming involved in AIM advocacy. She joined the advocacy team for Rep. Ro Khanna (CA-17), and after about four months she was asked to take on a leadership role by becoming his Ambassador. "[Rep. Khanna] is one of the few congressmen, at least in our area, that has monthly town halls. So what we do is we go to the town halls," said Louise. "We try to send two to three people, and sometimes my friends join, and we can have a row, a force. And Rep. Khanna always notices us. He always smiles at us."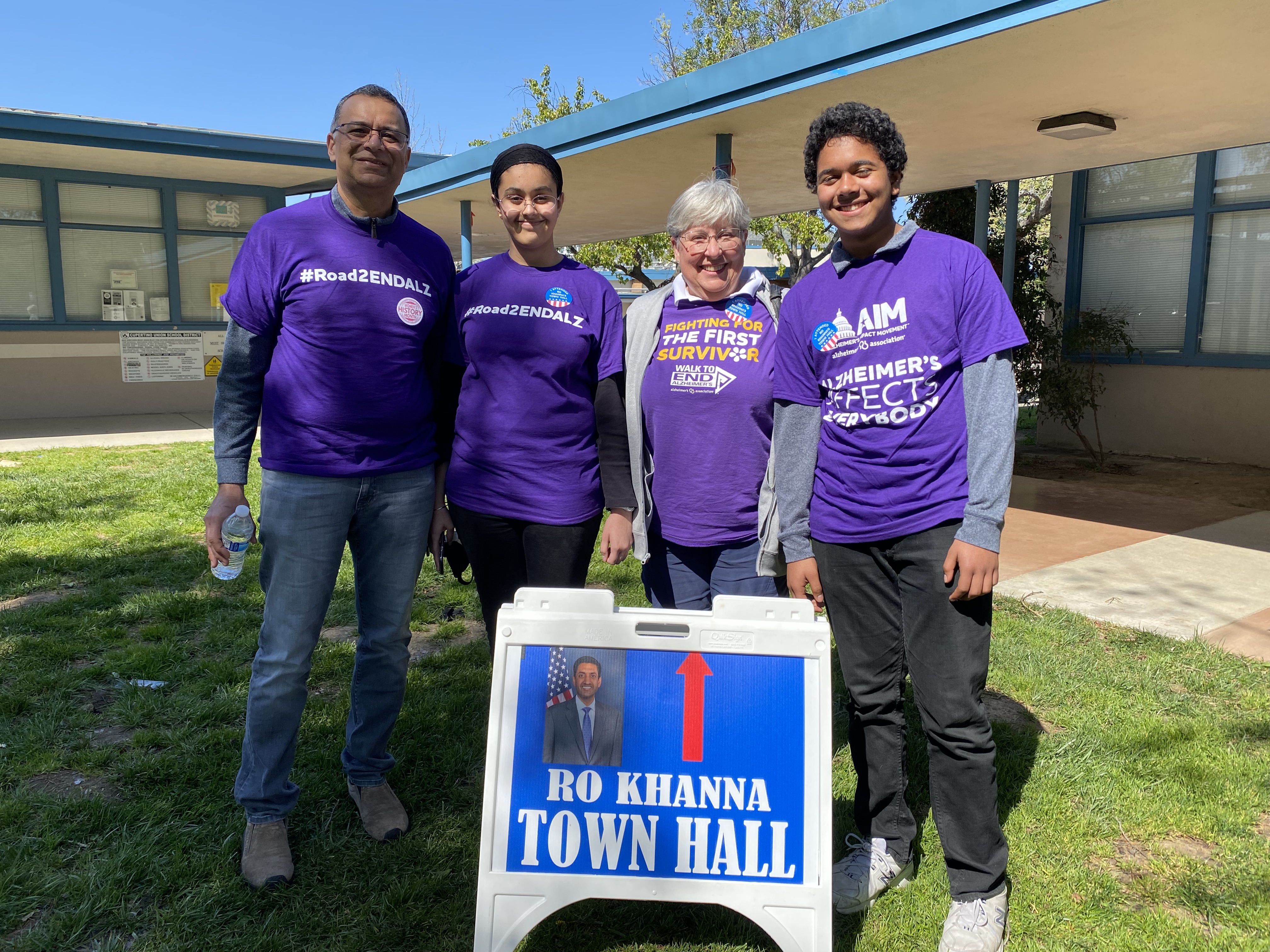 Louise has built strong relationships with her team members, and credits their achievements on the entire team's efforts. "I have a team that is really, really good, including two high school kids who just joined last year. They are tremendous," said Louise. "They both love to get up and ask our questions." 
When it comes to advocacy, for Louise, persistence and kindness are key. "We just are consistent. We come, we try to follow up with everything with email. We go to the meetings," said Louise. "If you put out a little bit of effort, I find that people will remember you and remember what it's all about. And hopefully remember your story and why this is important to us. That's my philosophy."
Louise's kindness even extends to baked goods. "I baked some cookies and took them over to [Rep. Khanna's] office," said Louise. "I think I'll do that more, because it's not that hard to bake a dozen or two dozen cookies and take them over. They're very kind and very nice, and they listen."
In recent weeks, AIM advocates like Louise from across the nation have been reaching out to their members of Congress and working to build bipartisan support for the NAPA Reauthorization Act and the Alzheimer's Accountability and Investment Act. Since the passage of the National Alzheimer's Project Act (NAPA) (P.L. 111-375) over a decade ago, the U.S. has made great strides in changing the trajectory of Alzheimer's and other dementia. With NAPA and the Alzheimer's Accountability Act both set to expire in 2025, Congress must act to pass these critical bills so we can renew our nation's commitment to addressing the Alzheimer's crisis. 
Thanks to Louise and her team of advocates, Rep. Khanna has cosponsored both of these critical bills. "I think you just have to be persistent, and you have to be passionate, and you have to tell your story," said Louise. "And I am extremely persistent. You can ask my family, if I want something done, it's going to be done."
Join Louise and ask your member of Congress to support the NAPA Reauthorization Act and the Alzheimer's Accountability and Investment Act today.