Last week I had the opportunity to testify before the House Appropriations Committee Labor, Health and Human Services, Education, and Related Agencies Subcommittee. On behalf of the Alzheimer's Association, the Alzheimer's Impact Movement (AIM) and all impacted by this devastating disease I asked the committee to approve a $350 million increase for Alzheimer's research funding at the National Institutes of Health (NIH) and $20 million for implementation of the BOLD Infrastructure for Alzheimer's Act (P.L. 115-406) at the Centers for Disease Control and Prevention (CDC).
Alzheimer's is the most expensive disease in America, with costs set to skyrocket at unprecedented rates. While there are over 5 million Americans currently living with the disease, without significant action, as many as 14 million Americans will have Alzheimer's by 2050 and costs will exceed $1.1 trillion (in 2019 dollars). As the current generation of baby boomers age, near-term costs for caring for those with Alzheimer's will balloon, as Medicare and Medicaid will cover more than two-thirds of the costs for their care.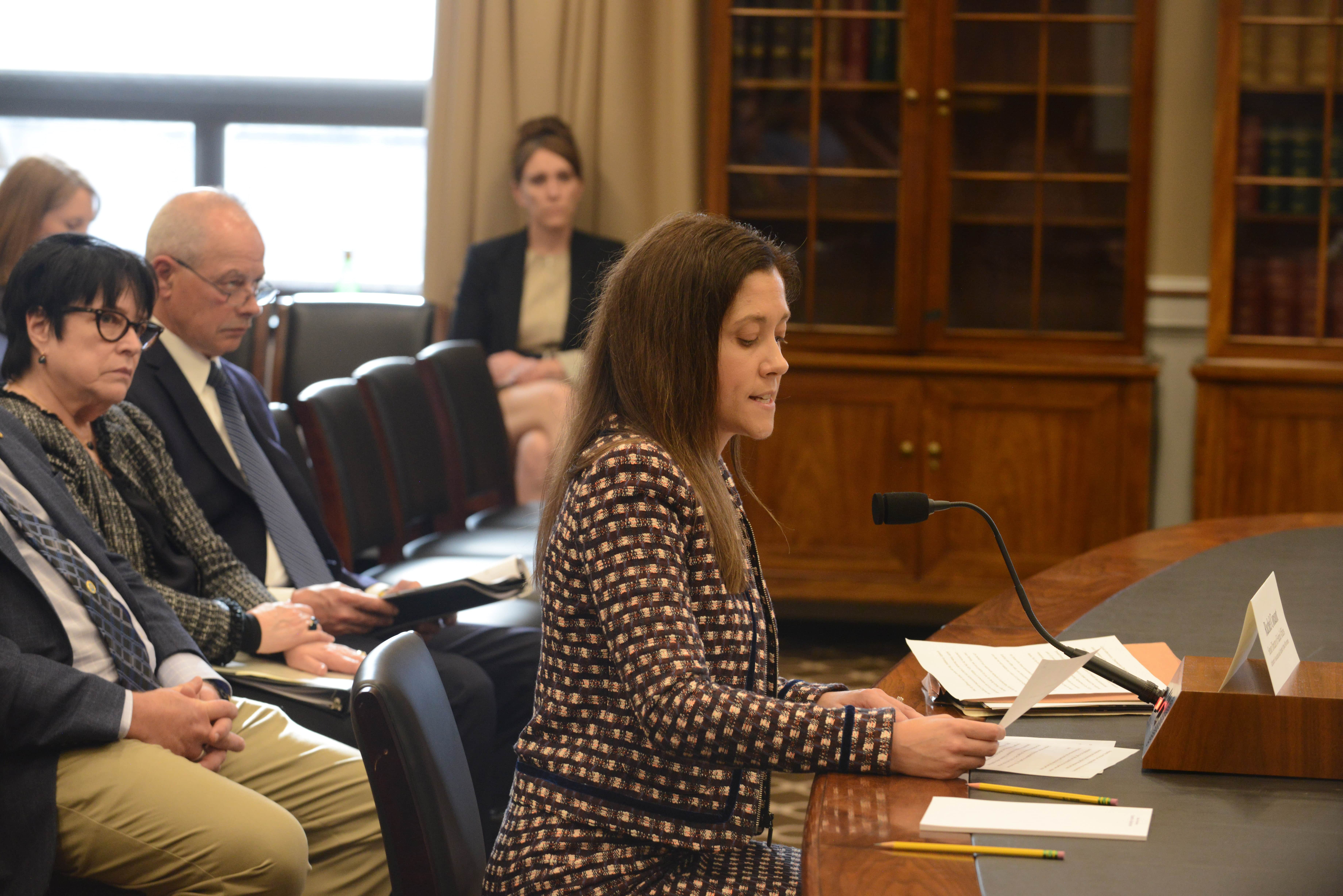 Recent funding increases have been critical to progress toward the primary research goal to effectively treat and prevent Alzheimer's by 2025 - including advances into new biomarkers to detect the disease; building better animal models to enable preclinical testing of promising therapeutics; and bolstering the Alzheimer's research workforce to enable the expertise, experience, and new thinking needed to understand the complex causes of Alzheimer's disease and related dementias.
And, as scientists continue to search for a way to cure, treat, or slow the progression of Alzheimer's through medical research, public health plays an important role in promoting cognitive function and reducing the risk of cognitive decline. Last year, Congress acted decisively to address Alzheimer's as an urgent and growing public health crisis through the passage of the BOLD Infrastructure for Alzheimer's Act. This strong bipartisan law authorizes $100 million over five years for the CDC to build a robust Alzheimer's public health infrastructure across the country.
However, Alzheimer's remains the sixth leading cause of death. If America is going to succeed in the fight against Alzheimer's, Congress must continue to provide the resources scientists and the healthcare community need.
You can read my full testimony here or watch the clip below.