Each month, we're featuring an advocate who engages with policymakers to ensure priorities that improve the lives of people impacted by Alzheimer's and all other dementia remain top-of-mind in Congress.
During a recent district meeting in Louisiana, the office of Rep. Julia Letlow (LA-05) heard firsthand from Bonnie Farmer Hay, her mom Diane and her daughter Callie-Ann on how Alzheimer's disease affects entire families. Bonnie lost her grandmother Louise, or MawMaw, to Alzheimer's in January 2003. Her dad Ken received an Alzheimer's diagnosis in 1996 when he was only 48 years old. As her family has continued to face Alzheimer's at home, Bonnie has gotten increasingly involved in her advocacy. And she is inspiring her family members, and fellow caregivers, to join her. 
Shortly after his diagnosis, her dad "didn't want to talk about it. He was very reserved about it," said Bonnie. "So when I first started sharing a little bit, just to a few people and with the Alzheimer's Association, it was more about my MawMaw."
Bonnie used to talk to her grandfather about MawMaw, who "just hated Alzheimer's so much because it took her. When he talked about her, he'd say 'she was the best mama, and she was the best wife,'" said Bonnie.
"He's passed now, but I recorded our conversations during the last year that he was living whenever we talked about her. I recorded it so I could have that to always go back and fuel my fire, like if I ever get discouraged and get tired of trying to share. It's such an emotional thing to tell this story, our story, over and over. But if I reach one more person, then I'm doing what I need to do for my family," said Bonnie.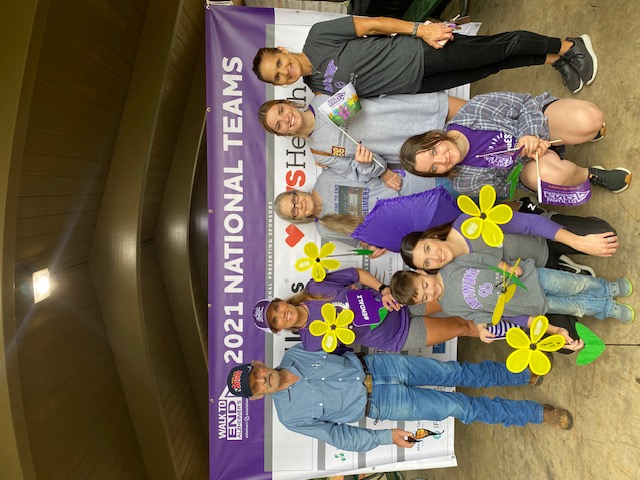 In 2004, the year after losing her grandmother, Bonnie attended her first Walk to End Alzheimer's. In 2016, she started participating in the Longest Day, and by 2017, she was an AIM advocate. 
"I signed up for AIM to do more. That's what it was. I was like, impact. Yes. Let's go," said Bonnie. "And I told my mom, 'I feel like there's more, I could do more.' And so that's how I am. I want to go as far as I can with it."
Bonnie attended her first AIM Advocacy Forum in 2018, wearing her signature cowboy hat and boots in Washington, D.C. While meeting with Rep. Ralph Abraham (LA-05), "he said, 'I like that hat.' I said, 'Yeah, I'm pretty sure I might be the only one here [wearing a cowboy hat].' He looked down. He said, 'Well, I'm pretty sure me and you are the only ones with cowboy boots on too.'"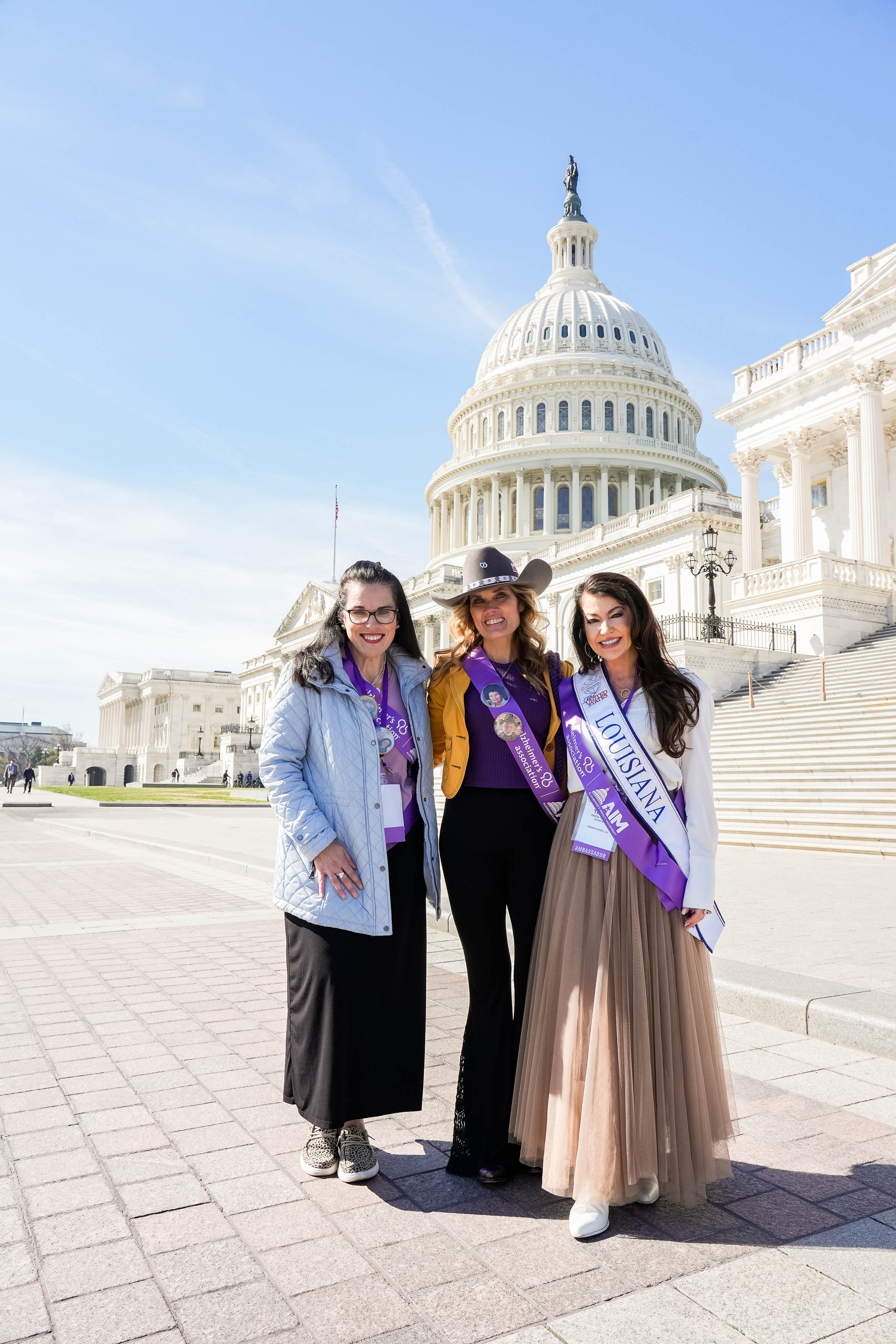 To Bonnie, this fight is personal. "I'll be 47 next month. A year from my dad's diagnosis age. You try not to think about it. My mom says 'You can't think that way.' And I answer, 'It's easier said than done.' I can get so overwhelmed. I don't want to stress out," said Bonnie. "But it's still scary. I have kids. I have a grandbaby. I don't want to forget them. So that is a fight for me. I fight for my kids and my grandson."
Bonnie's mom Diane and 26 year-old daughter Callie-Ann recently joined her in AIM advocacy by attending a meeting with Rep. Letlow's office. Bonnie started off the meeting, and then Diane talked about one of the policy priorities and got emotional while sharing her story. "My mom doesn't cry," said Bonnie. "She's very, very strong, very tough. And she got mad at herself for crying. I told her, 'Mom, it's okay.'"
Callie-Ann closed out the meeting by sharing how her family's experience with Alzheimer's has affected her, and her fears of forgetting her own son someday like her great-grandmother forgot her grandfather. "I told Callie-Ann, 'You could not have closed that meeting out any better.' I'm so glad it was her that did it, because they need to see this generation. That's three generations. My mom, me and my baby girl," said Bonnie. "And now she's on fire. She's ready for what's next."
Despite being reserved, Bonnie's dad Ken has shared his perspective as a person living with Alzheimer's. At a Walk a couple years ago, Bonnie asked him if he wanted to speak. He said no at first, but after the Walk ended, he asked if it was too late to say something. 
"I ran and got him a microphone. My dad got on that stage and he said, 'I just want to share a little bit. I was diagnosed with Alzheimer's.' I was just standing there, shocked," said Bonnie. "You could hear a pin drop outside. Everybody was engaged in what he was saying. Everyone was crying."
"My dad knows now that speaking up for other folks that are living with this disease is so important," said Bonnie. "My dad is very reserved. But he loves hard." 
"I got my dad's handwriting [tattooed] on my arm, and it says, 'Forever fighter,'" said Bonnie. "I'm going to fight forever for him, for us." 
Learn how you can get involved and become an advocate like Bonnie.