This article originally appeared in the 2023 Impact Report. Become a member today to get access to additional exclusive content, meetings and insights into the Alzheimer's and dementia public policy community.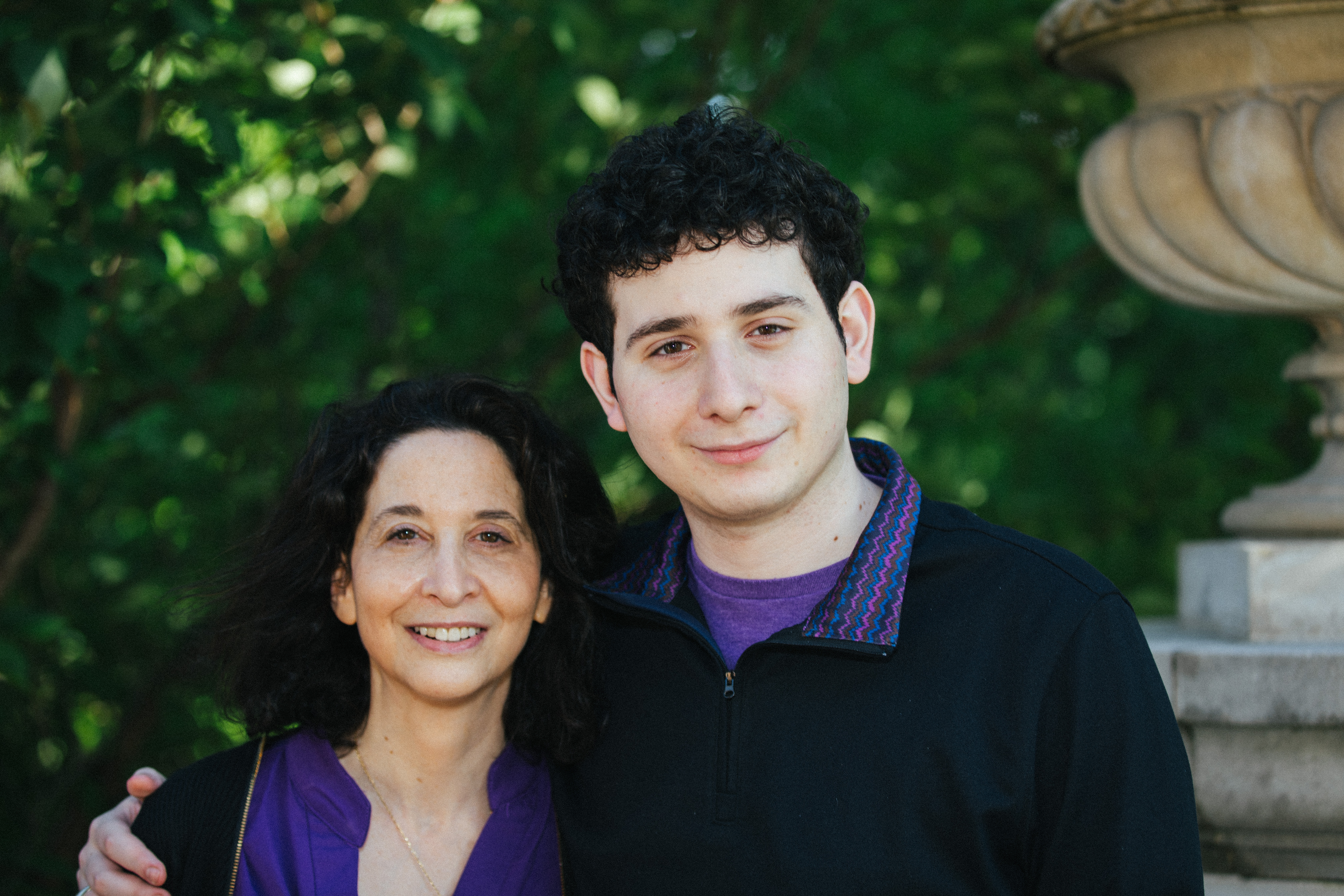 For Debbie Goodstein Rosenfeld and her son Zach Rosenfeld, joining the AIM Leadership Society has not only meant taking the next step in their advocacy fight, but getting involved has also enabled them to spend valuable time together supporting a cause near to both of their hearts.
Like many of the members in the AIM Leadership Society, Debbie and Zach have been personally impacted by Alzheimer's disease. Debbie's mother is living with Alzheimer's, and her father passed away from Alzheimer's four years ago. Not long after her father's diagnosis, Debbie got involved in the Alzheimer's Association, joining the New York City Chapter Board of Directors, where she learned about additional ways to get involved. "I want to do as much as I possibly can, including getting Zach involved," said Debbie.
"I've seen the impact of the disease on my family. Seeing the stress and the impact on my mom, watching her lose her parents slowly…you just think of all the other families experiencing that, and you can't help but feel inclined to act," said Zach.
Alzheimer's disease impacts entire families, across multiple generations. For Debbie, the Leadership Society has been an opportunity for her to share her passion for philanthropy and spend more time with her son. 
"I thought the Leadership Society could be a way to get my kids involved because there's so much discussion of policy and politics in my house. I thought this could be something we could share," said Debbie.
Only 24 years old, Zach is one of the youngest members of the Leadership Society. "I think it's critical that the Leadership Society has representation from multiple generations," said Debbie. "Whenever Zach shows up at one of these meetings, it makes an impact. I think people want to know that there's multi-generational involvement. It helps move the needle."
Together, Debbie and Zach have attended the AIM Advocacy Forum in Washington, D.C., met with members of Congress, and participated in virtual briefings to stay up-to-date on the progress of AIM's policy priorities.
"One of my favorite things about the Advocacy Forum was having Zach there. We had such a good time together," said Debbie. "Zach was so energized by it, and I'm so proud of him. I highly recommend this course of action to all parents out there looking to get involved and spend time with their kids." 
"Meeting with members of Congress, other Leadership Society members, attending the Advocacy Forum, all of those things evoke one thing for me: community. The Leadership Society has built a strong one," said Zach. "I'm really proud to be a part of this community of people, from all across the country, all ages, all backgrounds, who are coming together for one common cause."
As the philanthropic foundation of AIM, Leadership Society members make an impact and move AIM's priorities forward, ensuring that the issues of people living with dementia and their caregivers are heard clearly by members of Congress across both parties.
"What stands out to me is those small intimate moments when you're hearing people's stories," said Zach. "When you're going around a table, sitting with other people with totally different backgrounds, with members of Congress, and in those moments we're all the same. We've all had similar experiences, and we're all committed to doing something about it."
Moments like these are made possible because of the support of Leadership Society members coming together and creating opportunities to directly engage with policy leaders. With dedicated Leadership Society members like Debbie and Zach, and advocates throughout the nation, the Alzheimer's Association and AIM will continue advancing federal and state policies to overcome Alzheimer's and all other dementia.