Over the last couple of weeks, AIM advocates across the country met with over 350 congressional offices to share their stories and advance our policy priorities. With the February 18 deadline looming for Fiscal Year 2022 Appropriations, our advocates asked for increased funding in FY22 for Alzheimer's and dementia research so we can stay on the path to discovering scientific breakthroughs for this devastating disease. Advocates also requested full funding for the bipartisan Building Our Largest Dementia (BOLD) Infrastructure for Alzheimer's Act, which directs the Centers for Disease Control and Prevention (CDC) to strengthen the public health infrastructure across the country by implementing effective Alzheimer's interventions focused on public health issues such as increasing early detection and diagnosis, reducing risk, and preventing avoidable hospitalizations. Lastly, following the proposed national coverage decision on coverage of treatments targeting amyloid for Alzheimer's released by the Centers for Medicare & Medicaid Services (CMS) on January 11, advocates prioritized discussing this   draft decision and how it essentially blocks coverage of an entire class of potential future treatments.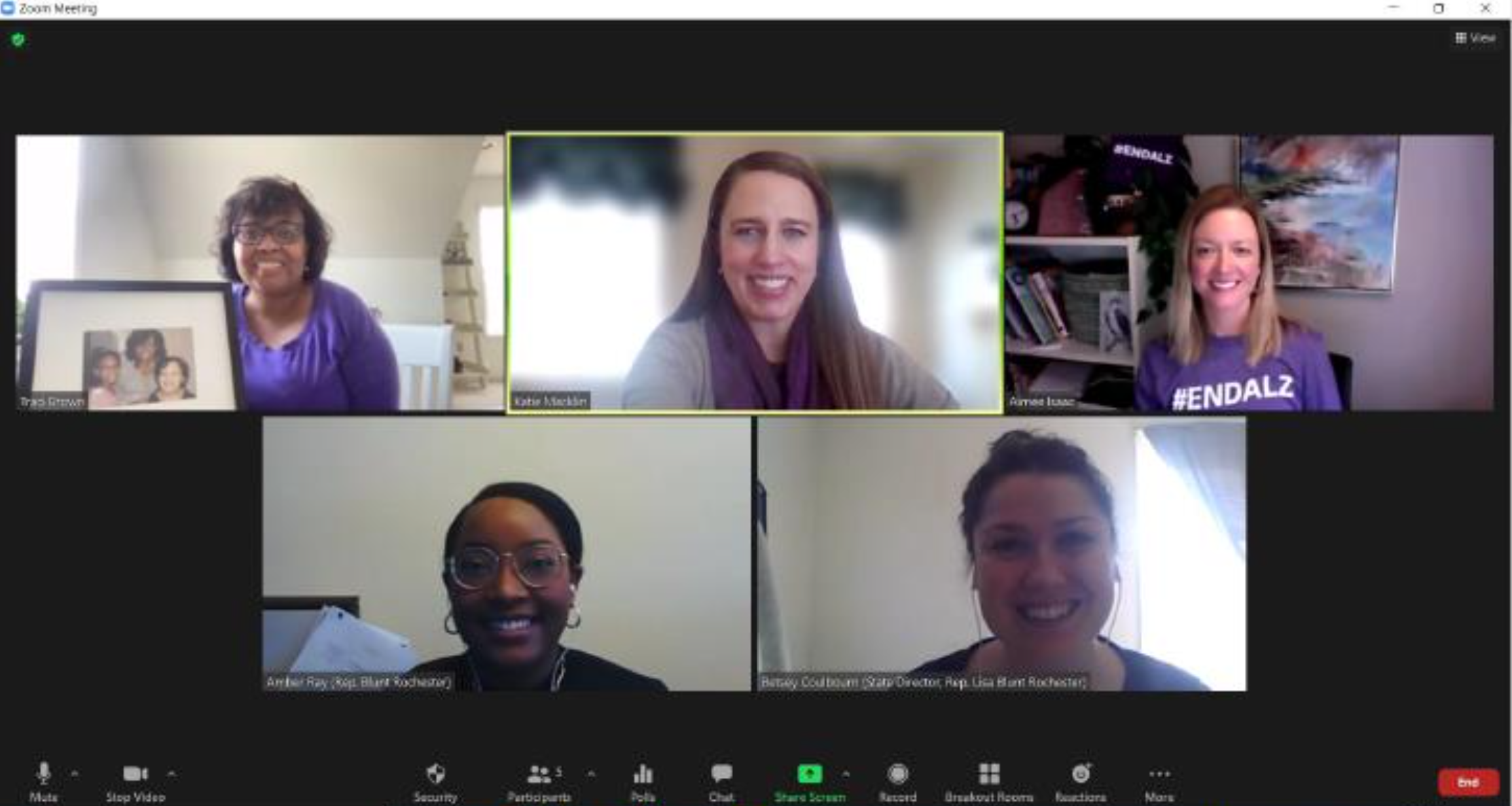 Members of Congress heard their stories and many are already taking action to share their concerns on the draft decision with CMS and the Department of Health and Human Services (HHS). On February 4, Alzheimer's champions Reps. Paul Tonko (D-NY-20) and Darin LaHood (R-IL-18) sent a letter to HHS Secretary Becerra. Their bipartisan letter voices their support for greater access to FDA-approved treatments for Alzheimer's disease and shares their concerns including: the fact that many trial recipients may not receive treatment at all, restricted access to treatment for rural and underserved communities, and delays in access that means people living with the disease will progress into the later stages and therefore become ineligible to receive the treatment. 
Additionally, 78 House Republicans, led by the Ranking Members of the Energy & Commerce Full Committee, Ways & Means Full Committee, and the respective Health Subcommittees, sent a letter to Secretary Becerra and the Centers for Medicare & Medicaid Services (CMS) Administrator Chiquita Brooks-LaSure urging reconsideration of the proposed Medicare coverage decision because it severely restricts access to FDA-approved treatments. 
Many other members of Congress, such as Reps. Frederica Wilson (D-FL-24), Maxine Waters (D-CA-43), Darren Soto (D-FL-9), and Filemon Vela (D-TX-24), spoke out on social media to show their support for access to FDA-approved Alzheimer's treatments for all who could benefit. 
Because of the hard work of all of our advocates, we are advancing our bipartisan priorities and making a difference for those impacted by Alzheimer's disease. Together, we are strengthening the fight to end Alzheimer's and giving a voice to all those impacted by this disease and other dementia in communities across the country. Thank you to our advocates for bravely sharing their stories and our policy priorities throughout the last couple weeks and for their unwavering commitment to our mission.