Alabama State Alzheimer's Plan Overview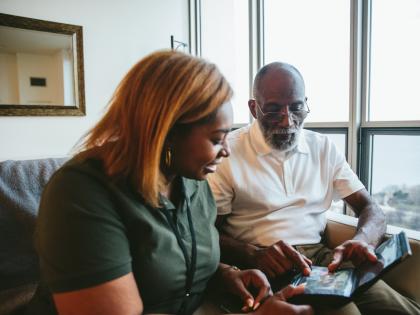 Wysiwyg
In May 2012, the Alabama Alzheimer's Disease Task Force was established (Alabama House Joint Resolution 433). The Task Force was charged with assessing the impact of Alzheimer's disease, examining the care service system, and developing strategies to respond to the Alzheimer's and dementia crisis in Alabama. The Task Force included representatives from state agencies, health care organizations, and community organizations as well as state legislators, caregivers, researchers, and individuals living with Alzheimer's. In April 2015, the State Plan for Alzheimer's Disease and Other Related Dementias in Alabama was published and serves as an essential guide for policymakers.
Alabama 2022 Policy Priorities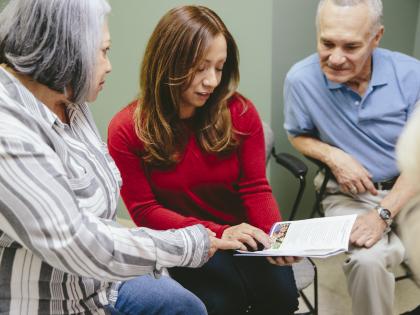 Wysiwyg
Support the Reauthorization of the Alabama Alzheimer's Disease Task Force
Alzheimer's is a growing public health crisis in Alabama. More than 96,000 Alabamans are living with Alzheimer's today, and that number is only projected to grow. To meet the growing needs of our community, Alabama must update the State Alzheimer's Plan. The Alzheimer's Association is urging legislators to reauthorize the Alabama Alzheimer's Disease Task Force to review and prioritize recommendations in the 2015 State Plan. The Task Force must develop policy recommendations on how the state can prepare the workforce to meet the rising need for dementia care, improve access and quality of dementia care, increase public awareness about Alzheimer's and other dementia, and build support for family caregivers of individuals with dementia.
Sign Up to Learn About Advocacy Opportunities in Alabama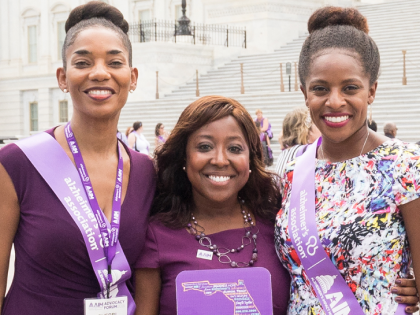 Raise your voice and take action in the fight. Sign up today to learn how you can advocate for these and other policy solutions in your state.
Find My Chapter
Together, we're making an impact. Find an Alzheimer's Association chapter in your community for more ways to engage.
Contact Us
State Affairs Contact: Barbara Jackson
Phone: 205.905.6133
Email: [email protected]
96,000
people living with Alzheimer's in Alabama
211,000
Alabamans are providing unpaid care
$925 Million
Medicaid cost of caring for people living with Alzheimer's (2020)
230 Million
increase in Alzheimer's deaths since 2000
18%
in hospice with a primary diagnosis of dementia
590.9%
increase of geriatricians in Alabama needed to meet the demand in 2050
Resources to Drive Change in Alabama
The following resources developed by AIM and the Alzheimer's Association will help you learn more about the issues impacting people living with Alzheimer's and their caregivers, how Alabama policymakers are addressing these gaps, and how you can help drive change.