South Dakota State Alzheimer's Plan Overview 
Wysiwyg
Established in 2015, the South Dakota Alzheimer's Disease State Plan Work Group expanded in April 2017 to include a larger group of stakeholders charged with creating the state's response to Alzheimer's. The Work Group conducted a comprehensive needs assessment and hosted town halls across the state, which were supported by a South Dakota Community Foundation Community Innovation Grant. In June 2018, the South Dakota State Plan to Address Alzheimer's Disease and Other Dementias was published.
South Dakota 2022 Policy Priorities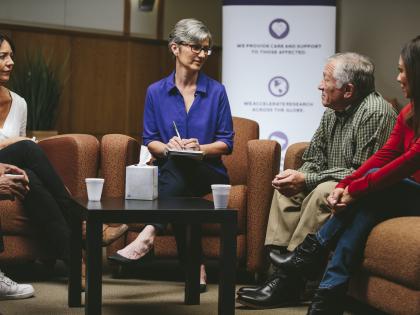 Wysiwyg
Support Critical Funding for Alzheimer's Programs 
In South Dakota, over 18,000 people aged 65 or older are living with Alzheimer's or dementia and nearly 20,000 South Dakotans are providing unpaid care. Increased funding for important state programs like respite care and support could change the lives of these South Dakotans. Respite care provides much-needed relief for family caregivers and allows them to take care of their personal medical issues or complete tasks outside of the home. That's why the Alzheimer's Association and our tireless advocates are calling on legislators to support HB 1338 to increase funding by at least 6% for the Department of Human Services to support programs for persons living with Alzheimer's and other dementias in South Dakota.
Sign Up to Learn About Advocacy Opportunities in South Dakota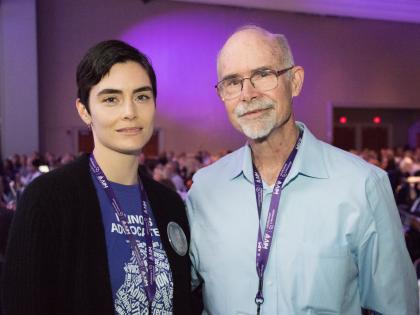 Raise your voice and take action in the fight. Sign up today to learn how you can advocate for these and other policy solutions in your state.
Find My Chapter
Together, we're making an impact. Find an Alzheimer's Association chapter in your community for more ways to engage.
Contact Us
State Affairs Contact: Thomas Elness
Phone: 605.789.4997
Email: [email protected]
18,000
people living with Alzheimer's in South Dakota
19,000
South Dakotans are providing unpaid care
$182 Million
Medicaid cost of caring for people living with Alzheimer's (2020)
18 Million
increase in Alzheimer's deaths since 2000
13%
in hospice with a primary diagnosis of dementia
193.3%
increase of geriatricians in South Dakota needed to meet the demand in 2050
Resources to Drive Change in South Dakota
The following resources developed by AIM and the Alzheimer's Association will help you learn more about the issues impacting people living with Alzheimer's and their caregivers, how South Dakota policymakers are addressing these gaps, and how you can help drive change.