Illinois State Alzheimer's Plan Overview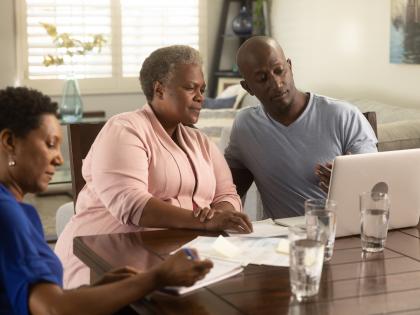 Wysiwyg
Illinois publishes an updated Alzheimer's state plan every three years pursuant to the Alzheimer's Disease Assistance Act (410 ILCS 405). The Act charged the Illinois Department of Public Health to create an Advisory Committee of Alzheimer's disease researchers, professional caregivers, members of advocacy organizations, people living with Alzheimer's and their families. In 2012, the Act was amended to drive the next iteration of the state plan toward dementia-capability. The latest update, the Alzheimer's Disease Illinois State Plan: 2020-2023 Report and Recommendations, was completed in September 2020.
Illinois 2022 Policy Priorities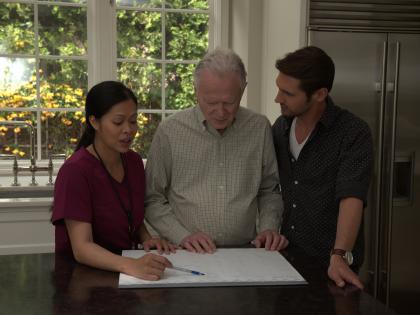 Wysiwyg
Improve Access to Long-Term Care
For people living with Alzheimer's and other dementia and their families, remaining at home for as long as possible is preferred. The Alzheimer's Association, in collaboration with partner organizations, is calling on lawmakers to support legislation that would decouple functional eligibility standards between institutional and home care, helping to keep residents in the most appropriate setting based on their level of need. This bill will ensure residents can access appropriate long-term care services commensurate with their needs, with an emphasis on increasing access to home- and community-based services.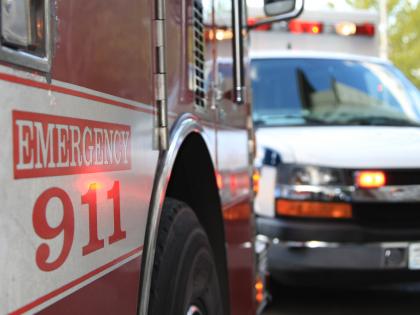 Wysiwyg
Empower First Responders with Dementia Training
First responders are critical to the health and safety of people living with Alzheimer's and other dementia. They frequently interact with individuals living with dementia in a variety of settings and are among the first to observe instances of abuse and neglect. Without proper training on how to recognize the signs of dementia and how to effectively communicate with people living with dementia, situations may escalate quickly with potentially dangerous consequences. The Alzheimer's Association is calling on legislators to support legislation on training for emergency medical services workers to educate these professionals on understanding specific behavior symptoms, effective communication strategies, protocols for contacting caregivers and available local resources.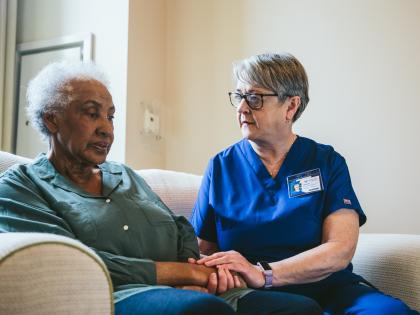 Wysiwyg
Maintain Dementia-Specific Training Standards for Direct Care Workers
In 2019, dementia training requirements were enacted in Illinois for direct-service workers, including home health agencies, memory care units, and all service providers who advertise services targeted toward people living with Alzheimer's or dementia. These training requirements are helping to ensure that direct-service staff is providing the highest quality care to people living with a form of dementia. However, the training requirements are set to expire without legislative action. That's why the Alzheimer's Association is urging legislators to pass an extension of dementia training requirements for direct-service workers.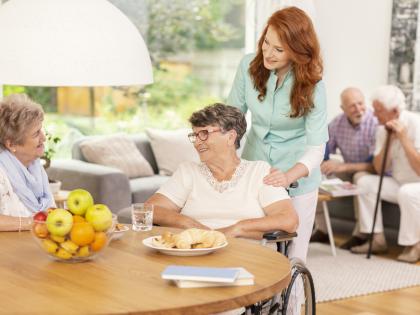 Wysiwyg
Ensure Dementia Competency for Home and Community-Based Care
Many of our most vulnerable residents living with dementia receive services through the Community Care Program (CCP) at the Department on Aging. These CCP providers currently receive some dementia training. However, to ensure they can deliver quality care to the residents they serve living with dementia, the Alzheimer's Association is calling on legislators to support forthcoming legislation that will ensure all individuals serving people through the CCP program receive regular dementia-specific training.
Sign Up to Learn About Advocacy Opportunities in Illinois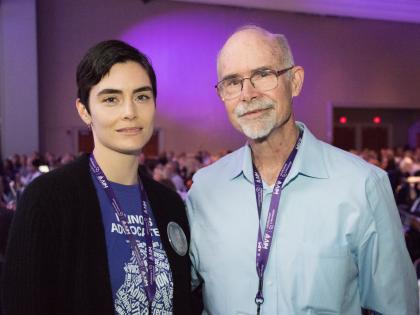 Raise your voice and take action in the fight. Sign up today to learn how you can advocate for these and other policy solutions in your state.
Find My Chapter
Together, we're making an impact. Find an Alzheimer's Association chapter in your community for more ways to engage.
Contact Us
State Affairs Contact: Jennifer Belkov
Phone: 847.779.6957
Email: [email protected]
230,000
people living with Alzheimer's in Illinois
383,000
Illinoisans are providing unpaid care
$1.8 Billion
Medicaid cost of caring for people living with Alzheimer's (2020)
483 Million
increase in Alzheimer's deaths since 2000
18%
in hospice with a primary diagnosis of dementia
143.9%
increase of geriatricians in Illinois needed to meet the demand in 2050
Resources to Drive Change in Illinois
The following resources developed by AIM and the Alzheimer's Association will help you learn more about the issues impacting people living with Alzheimer's and their caregivers, how Illinois policymakers are addressing these gaps, and how you can help drive change.