Oregon State Alzheimer's Plan Overview 
Wysiwyg
The State Plan for Alzheimer's Disease in Oregon (SPADO) Task Force was formed in 2010, coordinated by the Alzheimer's Association Oregon Chapter. The Task Force included state government agencies, academic researchers, health care providers, family caregivers, state legislators and nonprofit organizations. Charged with drafting recommendations to address the most critical needs of Oregonians impacted by Alzheimer's disease and other dementia, the Task Force gathered public input to inform the proposed recommendations. The State Plan for Alzheimer's Disease and Related Dementias in Oregon was published in July 2012 and signed by Governor John Kitzhaber. In March 2013, the Oregon legislature endorsed SPADO by unanimously supporting Senate Concurrent Resolution 1. The SPADO Steering Committee works with public and private sector stakeholders to improve the state's response to community needs associated with Alzheimer's disease and other dementias and implement the recommendations provided in the state plan.
Oregon 2023 Policy Priorities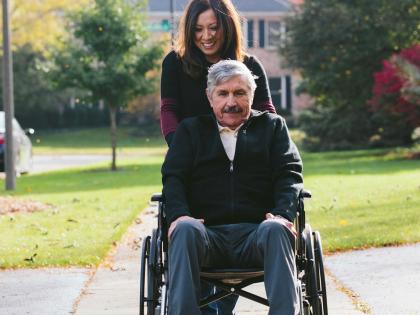 Wysiwyg
Support Funding for the Family Caregiver Assistance Program 
Families and friends undertake the majority of caregiving for individuals with Alzheimer's and other dementia — without getting paid. Caregivers in Oregon provided a value of $4.3 billion in unpaid care to support their loved ones with dementia. The Alzheimer's Association is calling on the Oregon Legislature to provide $9.3 million in funding for the Family Caregiver Assistance Program (FCAP). FCAP supports family members and unpaid caregivers who provide care in a home setting with up to $500 per month to assist with respite care, adult day services, transportation, training, and more. Providing this level of support for caregivers can reduce caregiver burnout and ultimately save the state significant future long-term care costs.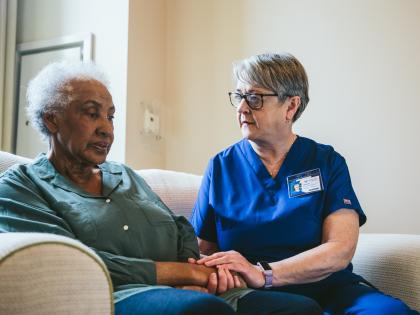 Wysiwyg
Establish the Oregon Memory Net 
Early detection and diagnosis are critical for both those with dementia and their family, as it allows for better management of care planning and reduces the financial impact of the disease. Health and long-term care costs are often lower in people diagnosed at the early state of dementia and cognitive impairment. The Alzheimer's Association is advocating for the establishment of the Oregon Memory Net to help improve access to diagnostic services and comprehensive care planning for the 69,000 Oregonians living with Alzheimer's disease. 
Sign Up to Learn About Advocacy Opportunities in Oregon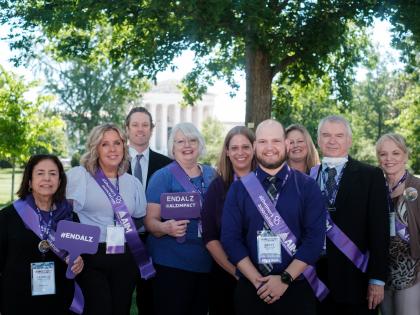 Raise your voice and take action in the fight. Sign up today to learn how you can advocate for these and other policy solutions in your state.
Find My Chapter
Together, we're making an impact. Find an Alzheimer's Association chapter in your community for more ways to engage.
Contact Us
State Affairs Contact: Christopher Madden
Phone: 503.416.0202
Email: [email protected]
69,000
people living with Alzheimer's in Oregon
168,000
Oregonians are providing unpaid care
$253 Million
Medicaid cost of caring for people living with Alzheimer's (2020)
1,992
deaths from Alzheimer's in 2019
17%
in hospice with a primary diagnosis of dementia
236.2%
increase of geriatricians in Oregon needed to meet the demand in 2050
Resources to Drive Change in Oregon
The following resources developed by AIM and the Alzheimer's Association will help you learn more about the issues impacting people living with Alzheimer's and their caregivers, how Oregon policymakers are addressing these gaps, and how you can help drive change.