Oregon State Alzheimer's Plan Overview 
Wysiwyg
The State Plan for Alzheimer's Disease in Oregon (SPADO) Task Force was formed in 2010, coordinated by the Alzheimer's Association Oregon Chapter. The Task Force included state government agencies, academic researchers, health care providers, family caregivers, state legislators and nonprofit organizations. Charged with drafting recommendations to address the most critical needs of Oregonians impacted by Alzheimer's disease and other dementia, the Task Force gathered public input to inform the proposed recommendations. The State Plan for Alzheimer's Disease and Related Dementias in Oregon was published in July 2012 and signed by Governor John Kitzhaber. In March 2013, the Oregon legislature endorsed SPADO by unanimously supporting Senate Concurrent Resolution 1. The SPADO Steering Committee works with public and private sector stakeholders to improve the state's response to community needs associated with Alzheimer's disease and other dementias and implement the recommendations provided in the state plan.
Oregon 2022 Policy Priorities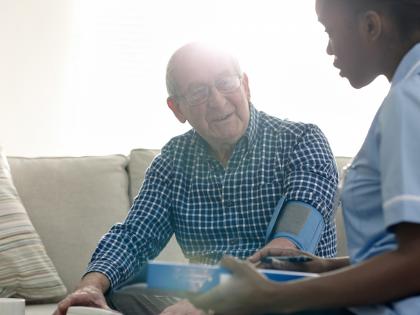 Wysiwyg
Address the Nursing Workforce Shortage
The COVID-19 pandemic has exacerbated existing nurse workforce shortages. Across Oregon, all health care settings are struggling to find qualified staff, with long-term care nursing positions particularly difficult to fill. That's why the Alzheimer's Association supports the House Health Care Committee's efforts to improve the nurse education pipeline with incentives for nurse educators and incentivize more in-demand roles like geriatric and long-term care nursing. Addressing the nursing workforce shortage will benefit individuals living with Alzheimer's and other dementias.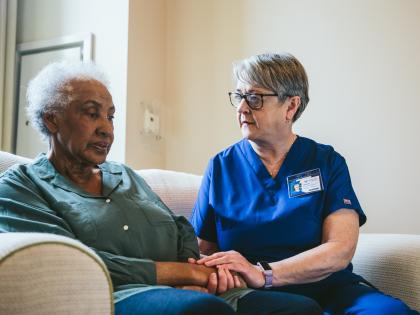 Wysiwyg
Improve Temporary Staffing in Long-Term Care Communities
Long-term care was hit hardest by the COVID-19 pandemic and is lagging behind other sectors in getting back to pre-pandemic employment levels. Because of these workforce shortages, providers are turning to temporary staffing agencies now more than ever. The Alzheimer's Association is calling on the Oregon legislature to regulate temporary staffing agencies, ensuring that caregivers are appropriately qualified and trained for the roles they are stepping into and that last minute changes do not leave long-term care communities without appropriate staffing. This regulatory step will ensure access and provide consistent, quality care for residents including those with Alzheimer's disease or other dementia.
Sign Up to Learn About Advocacy Opportunities in Oregon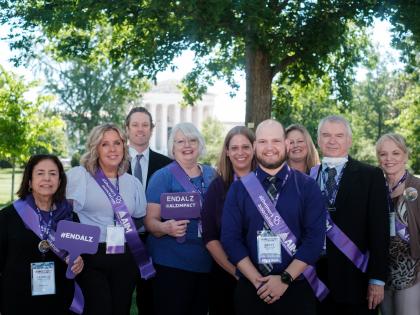 Raise your voice and take action in the fight. Sign up today to learn how you can advocate for these and other policy solutions in your state.
Find My Chapter
Together, we're making an impact. Find an Alzheimer's Association chapter in your community for more ways to engage.
Contact Us
State Affairs Contact: Christopher Madden
Phone: 971.322.9336
Email: [email protected]
69,000
people living with Alzheimer's in Oregon
130,000
Oregonians are providing unpaid care
$253 Million
Medicaid cost of caring for people living with Alzheimer's (2020)
210 Million
increase in Alzheimer's deaths since 2000
17%
in hospice with a primary diagnosis of dementia
236.2%
increase of geriatricians in Oregon needed to meet the demand in 2050
Resources to Drive Change in Oregon
The following resources developed by AIM and the Alzheimer's Association will help you learn more about the issues impacting people living with Alzheimer's and their caregivers, how Oregon policymakers are addressing these gaps, and how you can help drive change.