New Hampshire State Alzheimer's Plan Overview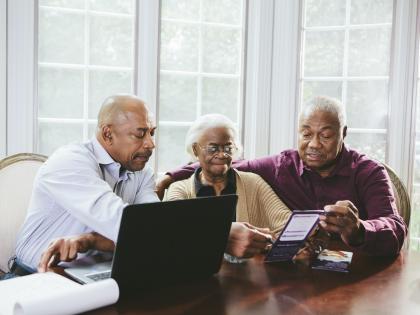 Wysiwyg
In March 2014, New Hampshire's legislature established a Subcommittee on Alzheimer's Disease and Related Dementia through the passage of HB 1572-FN. The Subcommittee includes representatives from care provider organizations, state agency officials, law enforcement officials, state legislators, caregivers, and other individuals impacted by Alzheimer's. New Hampshire Alzheimer's Disease & Related Dementias Sub-Committee Recommendations was published in 2013 and updated in 2015.
New Hampshire 2022 Policy Priorities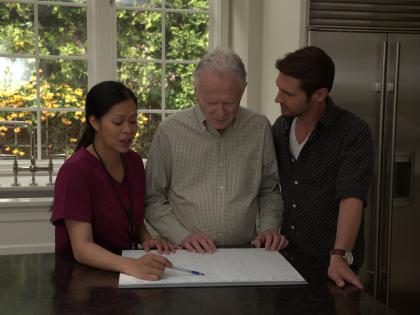 Wysiwyg
Expand Access to Critical Respite Grant Funding for Caregivers
In New Hampshire, there are an estimated 26,000 individuals living with Alzheimer's or other dementia and an estimated 58,000 caregivers providing care. Providing care to a loved one living with Alzheimer's or other dementia can be extremely challenging. To help reduce the burden on caregivers, New Hampshire has a respite grant that can assist a caregiver in acquiring alternative care for their loved one so the caregiver is able to take a break and support their mental and physical health. However, current law states that in order to access the respite grant, you must have Alzheimer's or another dementia. This prevents access for those without a formal diagnosis. The Alzheimer's Association and our hardworking advocates are urging legislators to ensure those who are symptomatic of the disease but may not have a formal diagnosis can also be eligible for this critical respite grant funding.
Wysiwyg
Improve Quality of Care in Nursing Facilities
Historically, New Hampshire has had one of the lowest Medicaid reimbursement rates in the country. Reimbursement rates often impact an individual's access to residential care settings, quality care, and the wages of those working in these facilities. The Alzheimer's Association is urging the state legislature to increase Medicaid reimbursement rates to help ensure that those living with Alzheimer's or other dementia will have access to quality residential care and the facility will be reimbursed in a way that reflects the higher cost of Alzheimer's and dementia care.
Wysiwyg
Help Protect Vulnerable Adults from Financial Exploitation
In 2020, older adults filed 334,411 fraud reports with reported losses of more than $600 million in the United States. Because the vast majority of frauds are not reported, these numbers include only a fraction of older adults harmed by fraud. As the number of Americans living with Alzheimer's disease and dementia continues to grow, so does the potential for exploitation, physical or emotional abuse, and neglect. The Alzheimer's Association is calling on legislators to support legislation that would help protect individuals living with cognitive impairment in New Hampshire from financial abuse by allowing financial institutions to place holds on the distribution of funds if they suspect financial exploitation of a vulnerable adult.
Sign Up to Learn About Advocacy Opportunities in New Hampshire
Raise your voice and take action in the fight. Sign up today to learn how you can advocate for these and other policy solutions in your state.
Find My Chapter
Together, we're making an impact. Find an Alzheimer's Association chapter in your community for more ways to engage.
Contact Us
State Affairs Contact: Jessica Eskeland
Phone: 617.393.2002
Email: [email protected]
26,000
people living with Alzheimer's in New Hampshire
58,000
Granite Staters are providing unpaid care
$254 Million
Medicaid cost of caring for people living with Alzheimer's (2020)
83 Million
increase in Alzheimer's deaths since 2000
17%
in hospice with a primary diagnosis of dementia
118.2%
increase of geriatricians in New Hampshire needed to meet the demand in 2050
Resources to Drive Change in New Hampshire
The following resources developed by AIM and the Alzheimer's Association will help you learn more about the issues impacting people living with Alzheimer's and their caregivers, how New Hampshire policymakers are addressing these gaps, and how you can help drive change.