Virginia State Alzheimer's Plan Overview 
Wysiwyg
The Virginia Alzheimer's Disease and Related Disorders Commission serves as an advisory board within the executive branch and assists people living with Alzheimer's disease and other dementia as well as their caregivers and families. In 2009, the Commission began collecting public input to inform a state plan on Alzheimer's disease. In December 2011, the Commission published the Dementia State Plan: Virginia's Response to the Needs of Individuals with Dementia and their Caregivers. They updated the plan in 2015, and it was most recently updated again in October 2019, when the Commission published the Dementia State Plan: Building a Dementia-Capable Virginia (2020-2024) to serve as an essential guide for policymakers to better serve Virginians living with dementia.
Virginia 2022 Policy Priorities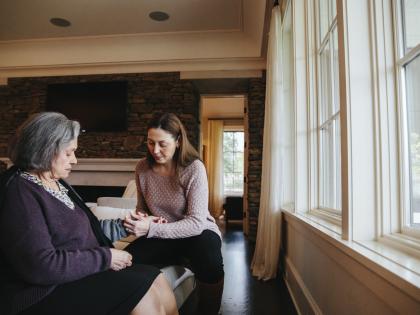 Wysiwyg
Expand the Dementia Care Management Program
Care coordination can help increase the length of time that people living with dementia are able to remain in their homes and delay the need for residential long-term care. Coordinated care programs using trained Dementia Care Managers (DCMs) embedded in memory assessment clinics are needed for successful community-based dementia care. The General Assembly recognized this need and approved funding to launch a pilot program to provide 50 families a year with dementia care management at the University of Virginia's Memory and Aging Care Clinic. Streamlining dementia care using DCMs results in significant cost savings, decreases health care utilization, and improves health outcomes. The Alzheimer's Association and our advocates are calling on the General Assembly to expand dementia care management funding to support people with dementia.
Sign Up to Learn About Advocacy Opportunities in Virginia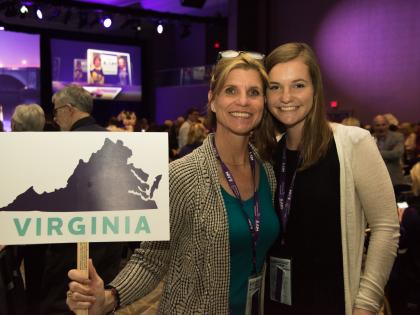 Raise your voice and take action in the fight. Sign up today to learn how you can advocate for these and other policy solutions in your state.
Find My Chapter
Together, we're making an impact. Find an Alzheimer's Association chapter in your community for more ways to engage.
Contact Us
State Affairs Contact: Joshua Myers
Phone: 540.588.0181
Email: [email protected]
150,000
people living with Alzheimer's in Virginia
351,000
Virginians are providing unpaid care
$1 Billion
Medicaid cost of caring for people living with Alzheimer's (2020)
524 Million
increase in Alzheimer's deaths since 2000
19%
in hospice with a primary diagnosis of dementia
259.3%
increase of geriatricians in Virginia needed to meet the demand in 2050
Resources to Drive Change in Virginia
The following resources developed by AIM and the Alzheimer's Association will help you learn more about the issues impacting people living with Alzheimer's and their caregivers, how Virginia policymakers are addressing these gaps, and how you can help drive change.