New Jersey State Alzheimer's Plan Overview 
Wysiwyg
In June 2011, the New Jersey Alzheimer's Disease Study Commission was established to study the impact and incidence of Alzheimer's disease within the state. The Commission was tasked with making recommendations for improving and expanding services within the state to meet the needs of those affected by Alzheimer's. It included representatives from state agencies, direct service providers, long-term care providers, community organizations, and the faith communities as well as state legislators, caregivers, and individuals living with the disease. The New Jersey Alzheimer's Disease Study Commission Report was published in August 2016.
New Jersey 2022 Policy Priorities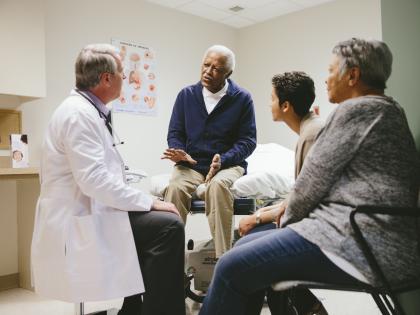 Wysiwyg
Support a Statewide Alzheimer's Public Awareness Campaign
Currently, only 50% of those living with Alzheimer's disease receive a formal diagnosis. In New Jersey, an estimated 190,000 New Jersey residents are diagnosed with Alzheimer's and that number is expected to grow by 10.5% by 2025. The underdiagnosis of individuals living with Alzheimer's disease must change. Educating clinicians, health professionals and the public on the early warning signs of Alzheimer's and other dementia and the importance of a timely diagnosis is the first step in ensuring that individuals living with this disease can benefit from care planning, clinical trials and future treatments. The Alzheimer's Association is urging state lawmakers to support legislation that will prioritize Alzheimer's in statewide public awareness campaigns to increase education among the public and health care providers on the benefits of early detection and diagnosis, risk reduction, and care planning.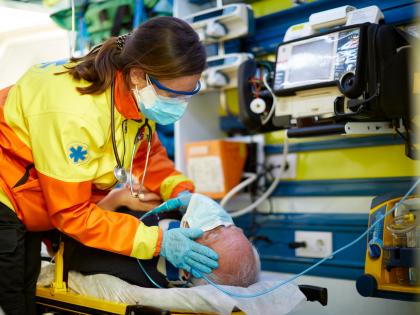 Wysiwyg
Build a Dementia-Capable Workforce in New Jersey
Individuals living with Alzheimer's and other dementia have unique needs that often make care delivery, communication and interaction more challenging. Direct care workers in long-term care, in-home services and adult day settings often do not have sufficient dementia-specific knowledge to effectively support those living with the disease. At the same time, adult protective services workers, law enforcement and first responders are among the first to interact with individuals living with dementia regarding emergencies, abuse, neglect and financial exploitation. State policymakers in New Jersey must work to ensure our state's workforce is dementia-capable. The Alzheimer's Association is urging legislators to require competency-based dementia training for all direct care workers and dementia-specific training for adult protective service workers, law enforcement personnel and first responders.
Sign Up to Learn About Advocacy Opportunities in New Jersey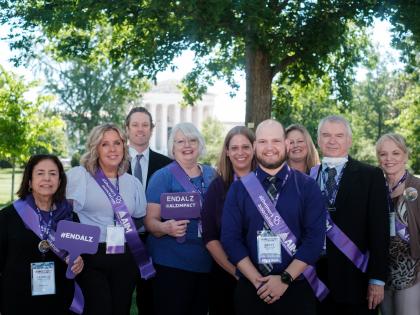 Raise your voice and take action in the fight. Sign up today to learn how you can advocate for these and other policy solutions in your state.
Find My Chapter
Together, we're making an impact. Find an Alzheimer's Association chapter in your community for more ways to engage.
Contact Us
State Affairs Contact: Patrick DeDeo
Phone: 973.970.5977
Email: [email protected]
190,000
people living with Alzheimer's in New Jersey
361,000
New Jerseyans are providing unpaid care
$2.2 Billion
Medicaid cost of caring for people living with Alzheimer's (2020)
686 Million
increase in Alzheimer's deaths since 2000
23%
in hospice with a primary diagnosis of dementia
93.2%
increase of geriatricians in New Jersey needed to meet the demand in 2050
Resources to Drive Change in New Jersey
The following resources developed by AIM and the Alzheimer's Association will help you learn more about the issues impacting people living with Alzheimer's and their caregivers, how New Jersey policymakers are addressing these gaps, and how you can help drive change.