New Mexico State Alzheimer's Plan Overview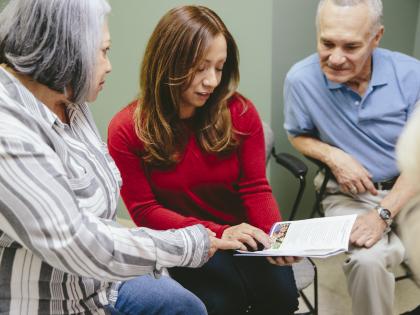 Wysiwyg
In 2012, the Alzheimer's Disease Task Force established by House Memorial 20 was convened by the New Mexico Aging and Long-Term Services Department to assess and make recommendations for addressing Alzheimer's and other dementia within the state. The Task Force included leaders of state agencies, health care providers, caregivers, individuals living with the disease, as well as representatives from academia and tribal organizations. After collecting input from the public, the Task Force published the New Mexico State Plan for Alzheimer's Disease and Related Dementias in 2013. 
In 2014, the state established the State Dementia Plan Leadership Team and the Office of Alzheimer's and Dementia Care within the New Mexico Aging and Long-Term Services Department. The Leadership Team worked to determine priorities and establish subcommittees to oversee state plan implementation. In 2016, a larger group of stakeholders was convened to analyze current dementia-related data and assess the state's progress on State Plan implementation, ultimately producing the 2017 State Plan Update.
New Mexico 2022 Policy Priorities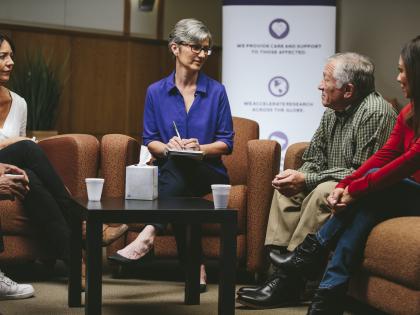 Wysiwyg
Increase Public Awareness, Early Detection and Diagnosis
Educating New Mexicans on the early warning signs of Alzheimer's and other dementia and the importance of a timely diagnosis is critical to help individuals and families learn about and access care planning, clinical trials and future treatments. That's why the Alzheimer's Association supports a $1 million increase in funding for Alzheimer's initiatives in the Aging and Long-Term Services Department's budget. These funds will be used primarily on public awareness, early detection and diagnosis campaigns, with an emphasis on culturally sensitive outreach intended for the state's Hispanic and American Indian communities as well as to clinicians to grow their understanding on the importance of early detection and diagnosis. To ensure ongoing education efforts and improve outcomes for people living with dementia in New Mexico, the Alzheimer's Association is urging legislators to support this funding increase.
Sign Up to Learn About Advocacy Opportunities in New Mexico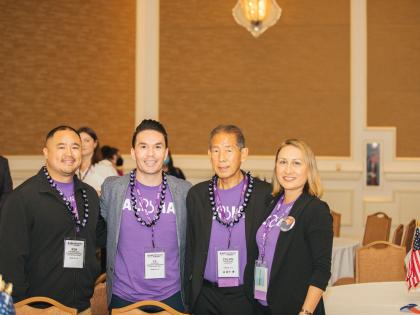 Raise your voice and take action in the fight. Sign up today to learn how you can advocate for these and other policy solutions in your state.
Find My Chapter
Together, we're making an impact. Find an Alzheimer's Association chapter in your community for more ways to engage.
Contact Us
State Affairs Contact: Tommy Hernandez
Phone: 505.604.4554
Email: [email protected]
43,000
people living with Alzheimer's in New Mexico
85,000
New Mexicans are providing unpaid care
$227 Million
Medicaid cost of caring for people living with Alzheimer's (2020)
158 Million
increase in Alzheimer's deaths since 2000
15%
in hospice with a primary diagnosis of dementia
244.4%
increase of geriatricians in New Mexico needed to meet the demand in 2050
Resources to Drive Change in New Mexico
The following resources developed by AIM and the Alzheimer's Association will help you learn more about the issues impacting people living with Alzheimer's and their caregivers, how New Mexico policymakers are addressing these gaps, and how you can help drive change.