California State Alzheimer's Plan Overview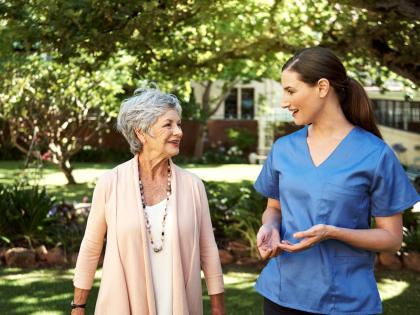 Wysiwyg
In 2008, the California Legislature passed Senate Bill 491 calling for the development of a state plan. Under the direction of the California Alzheimer's Disease and Related Disorders Advisory Committee, established within the California Health and Human Services Agency, a task force was created including representatives from state agencies, community organizations, underrepresented communities, and academia as well as health care providers, caregivers, and individuals living with the dementia. After incorporating public feedback to address California's culturally diverse population, the task force published California's State Plan for Alzheimer's Disease: An Action Plan for 2011-2021.
California 2022 Policy Priorities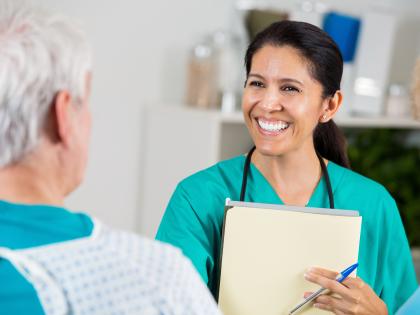 Wysiwyg
Continue and Expand California's Healthy Brain Initiative
In 2020, six California counties were awarded $750,000 grants to implement portions of the Healthy Brain Initiative (HBI) Road Map. Shasta, Placer, Sacramento, Santa Clara, Los Angeles, and San Diego counties' public health offices are working to develop and implement strategies to help build awareness around dementia and provide strategies and solutions that effectively engage California communities. With funding slated to end in 2022, the Alzheimer's Association is calling on legislators to support legislation in California that will continue and expand this program to more counties.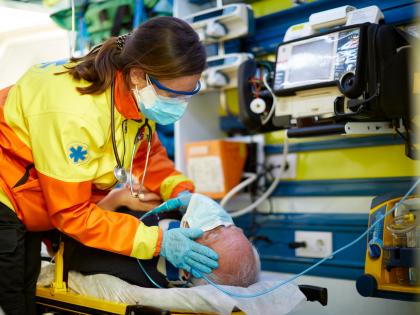 Wysiwyg
Empower Law Enforcement with Dementia Training
People living with Alzheimer's and other dementia have unique needs that often make care delivery, communication and interaction more challenging and demanding. Unfortunately, California does not have dementia training standards for law enforcement. Without proper training on how to recognize the signs of dementia and how to effectively communicate with people living with dementia, situations may escalate quickly with potentially dangerous consequences. Thankfully, progress is being made in San Mateo and Los Angeles, where dementia training has been adopted and implemented. The Alzheimer's Association is urging California legislators to expand this type of dementia-specific training to all parts of the state.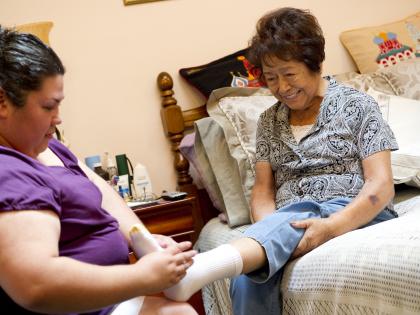 Wysiwyg
Improve Access to Dementia Care Navigation
Individuals diagnosed or caring for someone living with Alzheimer's have to navigate a complex network of public and private benefits to meet their care needs. This can be particularly challenging in underserved communities that see higher rates of Alzheimer's. Community health workers (CHWs), promotores or health navigators — recruited from their own communities — have been aiding Californians with low incomes for years to provide health-related assistance. The Alzheimer's Association and California advocates are working with state policymakers to fund grants to incentivize organizations that employ CHWs, promotores and health navigators to provide dementia care navigation to the communities they serve.
Sign Up to Learn About Advocacy Opportunities in California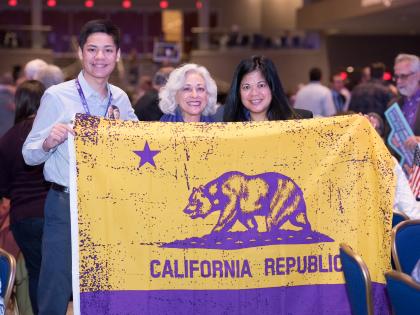 Raise your voice and take action in the fight. Sign up today to learn how you can advocate for these and other policy solutions in your state.
Find My Chapter
Together, we're making an impact. Find an Alzheimer's Association chapter in your community for more ways to engage
Contact Us
State Affairs Contact: Jared Giarrusso
Phone: 916.447.2731 
Email: [email protected]
690,000
people living with Alzheimer's in California
1.1 Million
Californians are providing unpaid care
$4.2 Billion
Medicaid cost of caring for people living with Alzheimer's (2020)
881 Million
increase in Alzheimer's deaths since 2000
20%
in hospice with a primary diagnosis of dementia
185.5%
increase of geriatricians in California needed to meet the demand in 2050
Resources to Drive Change in California
The following resources developed by AIM and the Alzheimer's Association will help you learn more about the issues impacting people living with Alzheimer's and their caregivers, how California policymakers are addressing these gaps, and how you can help drive change.