South Carolina State Alzheimer's Plan Overview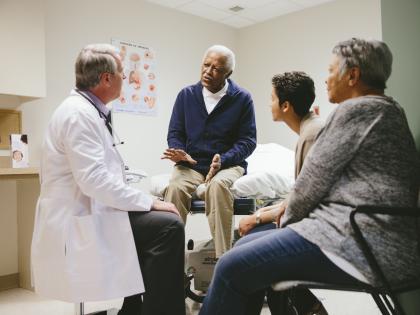 Wysiwyg
In June 2008, the South Carolina General Assembly created the Purple Ribbon Task Force by passing Senate Concurrent Resolution 1333 to study the current and future impact of Alzheimer's disease within the state, assess resources for those impacted by Alzheimer's, and develop a strategy to meet the needs of South Carolinians. Housed in the lieutenant governor's Office on Aging, the Purple Ribbon Task Force included representatives from state health and aging agencies, law enforcement, research institutions, long-term care agencies as well as health care providers and state legislators. In March 2009, the Task Force published Conquering the Specter of Alzheimer's Disease in South Carolina. 
South Carolina 2022 Policy Priorities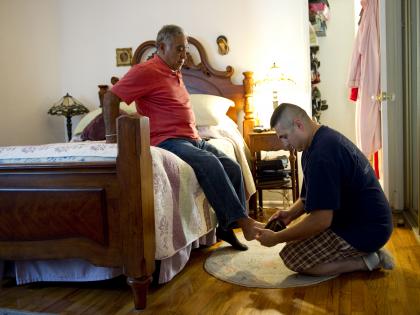 Wysiwyg
Fund and Strengthen the Alzheimer's Caregiver Respite Program
98,000 South Carolinians are living with Alzheimer's, posing a unique challenge to some 199,000 family caregivers. South Carolina's Alzheimer's Caregiver Respite Program provides families with critical assistance to arrange temporary, paid care for a loved one with dementia. By using in-home care, adult day centers or other services, caregivers are able to take a break and support their mental and physical health. To enhance the program and better support South Carolina families, the Alzheimer's Association is urging the state legislature to move the authority and funding for the Alzheimer's Caregiver Respite Program to the Department on Aging.
Wysiwyg
Update the State Plan to Address Alzheimer's in South Carolina
Today, numerous South Carolina state agencies administer a variety of programs critical to people living with dementia, including Medicaid, adult protective services, and health professional and facility licensure. However, these efforts are often siloed, with multiple state agencies working separately from one another. With the last plan written in 2009, South Carolina needs an updated Alzheimer's state plan bringing all of the key state officials and private-sector stakeholders together to outline a comprehensive and coordinated approach to addressing Alzheimer's as it affects our community today. The Alzheimer's Association and our advocates are urging state lawmakers to approve legislation that would ensure coordinated implementation and regular updates of the Alzheimer's state plan.
Sign Up to Learn About Advocacy Opportunities in South Carolina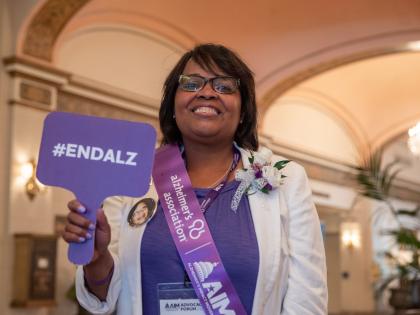 Raise your voice and take action in the fight. Sign up today to learn how you can advocate for these and other policy solutions in your state.
Find My Chapter
Together, we're making an impact. Find an Alzheimer's Association chapter in your community for more ways to engage.
Contact Us
State Affairs Contact: Taylor Wilson
Phone: 803.315.0569
Email: [email protected]
95,000
people living with Alzheimer's in South Carolina
197,000
South Carolinians are providing unpaid care
$652 Million
Medicaid cost of caring for people living with Alzheimer's (2020)
296 Million
increase in Alzheimer's deaths since 2000
20%
in hospice with a primary diagnosis of dementia
336.4%
increase of geriatricians in South Carolina needed to meet the demand in 2050
Resources to Drive Change in South Carolina
The following resources developed by AIM and the Alzheimer's Association will help you learn more about the issues impacting people living with Alzheimer's and their caregivers, how South Carolina policymakers are addressing these gaps, and how you can help drive change.