Kansas State Alzheimer's Plan Overview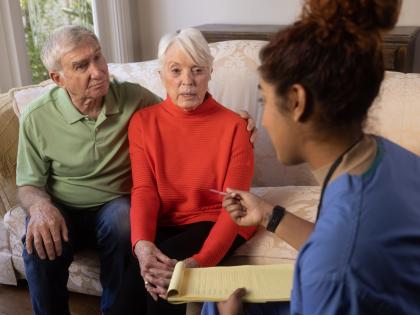 Wysiwyg
In May 2019, Governor Laura Kelly signed Executive Order No. 19-08, establishing the Kansas Alzheimer's Disease Task Force. The Task Force was responsible for assessing the impact of Alzheimer's disease in Kansas, including the services and resources in place and needed to address the needs of people living with dementia and their caregivers. The Task Force was then tasked with a strategy to mobilize a state response to the Alzheimer's public health crisis in Kansas. The members were divided into committees that studied, researched and documented: public awareness, access to care, family caregivers, training and workforce, safety and legal, research and data, dementia care, and rural. The Task Force met bi-monthly between the months of August and November of 2019 and in January 2020, published the 2020 Kansas Alzheimer's Disease Plan. An executive summary was also prepared.
Kansas 2022 Policy Priorities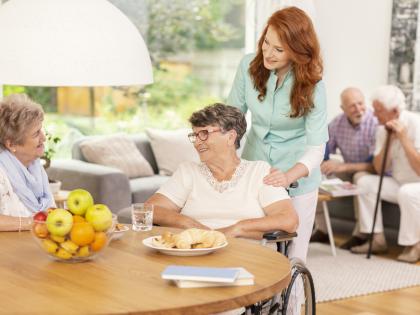 Wysiwyg
Support: H.B.2004 — Charlie's Bill — Preventing Transfer Trauma for Residents of Assisted Living
Residents of assisted living communities can be discharged from their home without notice or cause, without the opportunity to appeal. Transfers or discharges can be very traumatizing to residents, especially those living with dementia. Charlie Imthurn, a resident living with Alzheimer's, was a victim of this practice when he was evicted from his residence in an assisted living community without cause and died nine days later due to the trauma of moving. The Alzheimer's Association is calling on legislators to support Charlie's Bill, which would create the right to appeal an involuntary discharge or transfer from an adult residential care facility. An appeal process would reduce the number of Kansans who would experience transfer trauma and therefore save lives.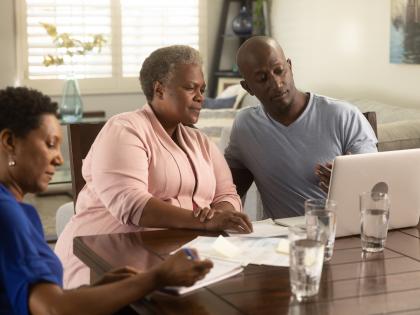 Wysiwyg
Support H.B. 2122: The Supported Decision-Making Agreements Act
The process of obtaining guardianship can be very expensive and time-consuming. Families in Kansas need additional options to successfully support those that need decision-making assistance but are not in need of guardianship. The Alzheimer's Association is calling on legislators to support the Supported Decision-Making Agreements Act. This bill will provide a statutory framework for adults who want decision-making assistance and allows applicants to keep all their rights while receiving additional assistance in certain areas of their life, such as financial or medical issues.
Wysiwyg
Support H.B. 2543: Access to Senior Care Act services for those with Younger-Onset Alzheimer's disease
This bill would give access to the vital services provided in the Senior Care Act to those under the age of 60 who are diagnosed with younger-onset Alzheimer's disease. These services can include attendant care, respite care, homemaker, chore services and adult day care.
Sign Up to Learn About Advocacy Opportunities in Kansas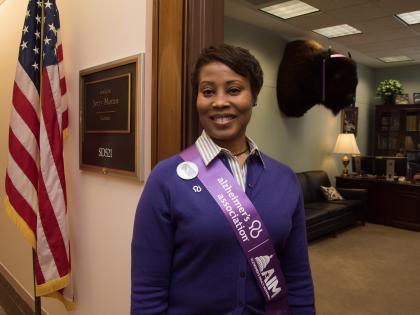 Raise your voice and take action in the fight. Sign up today to learn how you can advocate for these and other policy solutions in your state.
Find My Chapter
Together, we're making an impact. Find an Alzheimer's Association chapter in your community for more ways to engage.
Contact Us
State Affairs Contact: Jamie Gideon
Phone: 316.448.6588
Email: [email protected]
55,000
people living with Alzheimer's in Kansas
86,000
Kansans are providing unpaid care
$473 Million
Medicaid cost of caring for people living with Alzheimer's (2020)
96 Million
increase in Alzheimer's deaths since 2000
18%
in hospice with a primary diagnosis of dementia
505.0%
increase of geriatricians in Kansas needed to meet the demand in 2050
Resources to Drive Change in Kansas
The following resources developed by AIM and the Alzheimer's Association will help you learn more about the issues impacting people living with Alzheimer's and their caregivers, how Kansas policymakers are addressing these gaps, and how you can help drive change.