Florida State Alzheimer's Plan Overview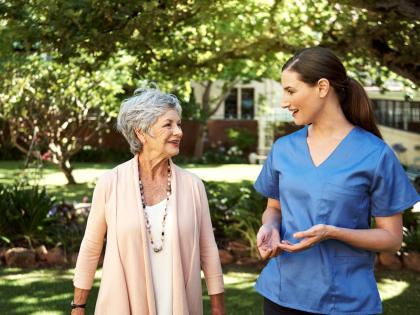 Wysiwyg
In 2012, the Florida legislature passed HB 473, establishing the Purple Ribbon Task Force (PRTF) within the Department of Elder Affairs, consisting of 18 culturally diverse individuals appointed by the governor, the president of the Florida Senate, and the speaker of the Florida House of Representatives. The legislation required the PRTF to submit a report of its findings and date-specific recommendations in the form of an Alzheimer's disease state plan. The Task Force published the Final Report and Recommendations, State Plan on Alzheimer's Disease and Related Forms of Dementia (ADRD) in August 2013. Although the legislation terminates the task force with the submission of the state plan, the findings and recommendations provide a catalyst to mobilize a state response to this public health crisis and a guide to modernize state policies related to people living with dementia. In 2019, House Bill 449 (Chapter Law 2019-147), Section 430.501 F.S., was enacted, requiring an updated State Alzheimer's Plan every three years with a separate annual report required. The bill also updated the membership of the state's Alzheimer's Disease Advisory Committee, which supports the State Plan development. An updated Alzheimer's Disease State Plan was published in November 2020.
Florida 2022 Policy Priorities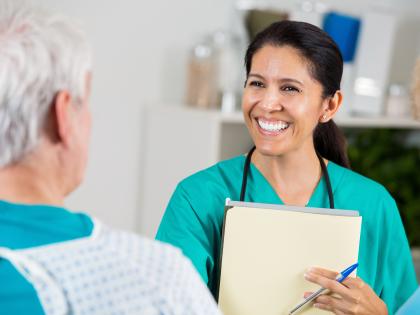 Wysiwyg
Empower Long-Term Care Staff with Dementia Training
People living with Alzheimer's and other dementia have unique needs that often make care delivery, communication and interaction more challenging and demanding. Direct care workers in long-term care settings, in-home services and adult day settings often do not have sufficient dementia-specific knowledge to effectively support those living with the disease. The Alzheimer's Association is working to advocate for enhanced dementia training, including one hour of dementia-specific training for all new staff of assisted living communities, nursing homes, adult daycares, adult family care homes, and home health agencies. For all staff that have direct contact with residents living with Alzheimer's or other dementia, the Alzheimer's Association is advancing policies to ensure all direct care workers receive additional training within the first four months of employment.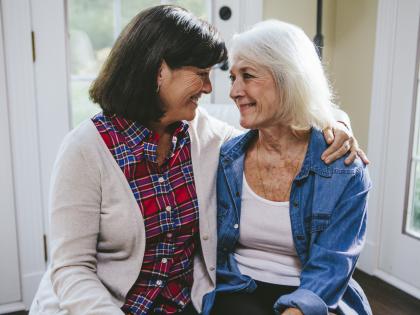 Wysiwyg
Champion the Creation of an Alzheimer's and Related Dementias Awareness Public Health Campaign — READY Act (S.B. 806/ H.B. 475)
The Ramping up Education of Alzheimer's and Dementia for You (READY) Act would implement an awareness campaign generated by the Department of Health for health care providers. A recent study found 94% of primary care physicians stated it is important to assess all older patients for cognitive impairment, yet fewer than half (47%) say it is their standard protocol to do so. To address this shortcoming, the Alzheimer's Association has joined the Department of Health and the Department of Elder Affairs in pursuing legislation to provide Alzheimer's information to health care providers through existing public health and community outreach programs that relate to brain health, Alzheimer's disease, and other dementias.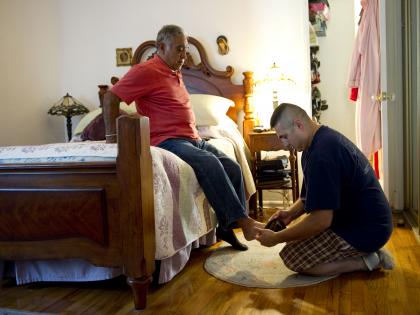 Wysiwyg
Support Funding for Critically Needed, Person-Centered Home- and Community-Based Services
Floridians living with dementia and their caregivers rely on home- and community-based services (HCBS) to remain in their home instead of moving to a costly long-term care community. The Alzheimer's Association is working to grow support for the governor's budget recommendation of an additional $10 million for critical programs that support those who need services and are able to stay at home. These programs include the Alzheimer's Disease Initiative (ADI) program and the Community Care for the Elderly (CCE) program. These programs provide vital respite services for the more than 527,000 Floridians who provide daily unpaid care for people living with dementia. Currently, there are thousands of Floridians on the waitlist for these vital respite care services.
Wysiwyg
Expand Funding for the Alzheimer's Association Brain Bus
The Brain Bus is a mobile and virtual outreach initiative that prioritizes diverse and underserved populations throughout Florida. This program provides information on healthy living for the brain and body, early detection and diagnosis, caregiver resources and care planning, as well as emergency preparedness and information on COVID and caregiving. This year, the Alzheimer's Association is advocating for continued funding for the Brain Bus to help serve the 580,000 Floridians with Alzheimer's and 527,000 caregivers.
Sign Up to Learn About Advocacy Opportunities in Florida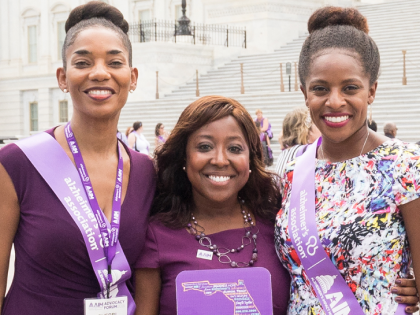 Raise your voice and take action in the fight. Sign up today to learn how you can advocate for these and other policy solutions in your state.
Find My Chapter
Together, we're making an impact. Find an Alzheimer's Association chapter in your community for more ways to engage.
Contact Us
State Affairs Contact: Alex Anderson
Phone: 904.299.5698 
Email: [email protected]
580,000
people living with Alzheimer's in Florida
806,000
Floridians are providing unpaid care
$2.7 Billion
Medicaid cost of caring for people living with Alzheimer's (2020)
1.3 Billion
increase in Alzheimer's deaths since 2000
15%
in hospice with a primary diagnosis of dementia
277.1%
increase of geriatricians in Florida needed to meet the demand in 2050
Resources to Drive Change in Florida
The following resources developed by AIM and the Alzheimer's Association will help you learn more about the issues impacting people living with Alzheimer's and their caregivers, how Florida policymakers are addressing these gaps, and how you can help drive change.