Minnesota State Alzheimer's Plan Overview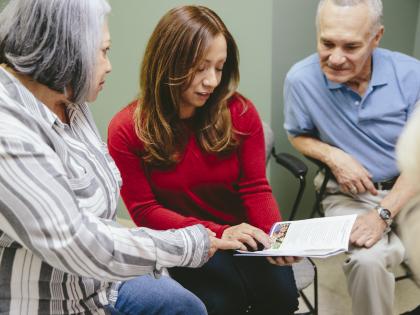 Wysiwyg
In 2017, the Minnesota Legislature (2017 Session Law) called on the Minnesota Board on Aging to reconvene the Alzheimer's Disease Working Group (ADWG) to review and revise the Preparing Minnesota for Alzheimer's: the Budgetary, Social and Personal Impacts. As with the original 2009 work group, this working group made recommendations for policies and programs that would prepare Minnesota for the future. The 2018 work group was led by a Minnesotan who is living with mild cognitive impairment and included health care providers, family caregivers, researchers, and representatives from state and local health and human services agencies. The ADWG gathered expert research and background information and solicited input from the general public. The Alzheimer's Disease Working Group Legislative Report was published in January 2019 and presented to the Minnesota Legislature.
Minnesota 2022 Policy Priorities
Wysiwyg
Empower First Responders with Dementia Training
Police officers, paramedics and firefighters have frequent interactions with individuals living with Alzheimer's and other dementia in a variety of settings and often in crisis situations. Many of these professionals have little or no formal training to prepare them for the unique physical, behavioral, and communication issues related to dementia. Without proper training on how to recognize the signs of dementia and how to effectively communicate with people living with dementia, situations may escalate quickly with potentially dangerous consequences. The Alzheimer's Association is calling on legislators to support legislation in Minnesota that will provide funding for dementia-specific training for first responders.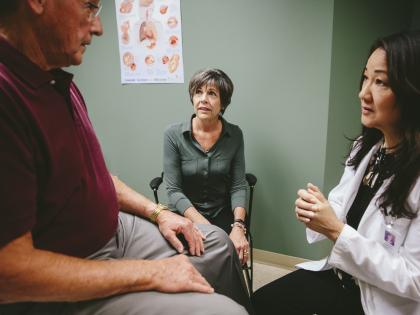 Wysiwyg
Increase Education on Early Detection and Timely Diagnosis
Early detection and diagnosis of dementia and Alzheimer's leads to better health outcomes and allows individuals to plan for future needs, secure medical desires and make their wishes known. Approximately 50% of people living with Alzheimer's or other dementia never receive a formal diagnosis. Additionally, there is evidence that African Americans and Hispanic Americans living with dementia are less likely to have a diagnosis than White Americans, even though they are 1.5 to 2 times more likely to have the disease. The Alzheimer's Association is calling on legislators to support legislation in Minnesota that will create a public awareness campaign that promotes the benefits of early detection and diagnosis and the importance of discussing cognition​ with a health care provider. Campaign messages will be specifically designed to reach underserved communities.
Sign Up to Learn About Advocacy Opportunities in Minnesota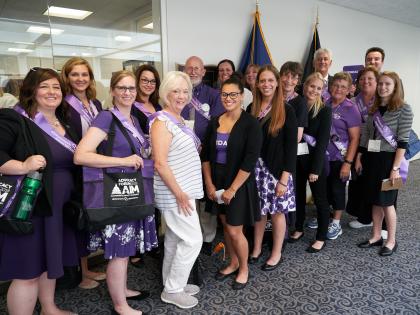 Raise your voice and take action in the fight. Sign up today to learn how you can advocate for these and other policy solutions in your state.
Find My Chapter
Together, we're making an impact. Find an Alzheimer's Association chapter in your community for more ways to engage.
Contact Us
State Affairs Contact: Robert Freeman
Phone: 612.710.9943
Email: [email protected]
99,000
people living with Alzheimer's in Minnesota
171,000
Minnesotans are providing unpaid care
$905 Million
Medicaid cost of caring for people living with Alzheimer's (2020)
156 Million
increase in Alzheimer's deaths since 2000
21%
in hospice with a primary diagnosis of dementia
221.4%
increase of geriatricians in Minnesota needed to meet the demand in 2050
Resources to Drive Change in Minnesota
The following resources developed by AIM and the Alzheimer's Association will help you learn more about the issues impacting people living with Alzheimer's and their caregivers, how Minnesota policymakers are addressing these gaps, and how you can help drive change.