Montana State Alzheimer's Plan Overview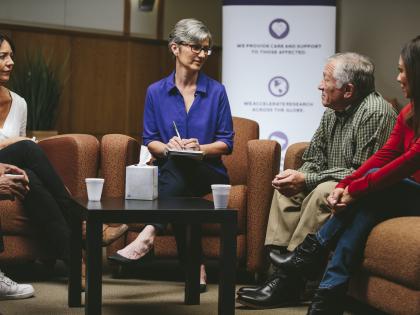 Wysiwyg
In June 2014, the Montana Alzheimer's Disease/Dementia Work Group was established as a grassroots collaboration with grant funding provided by the Patient-Centered Outcomes Research Institute (PCORI): Improving the Lives of Alzheimer's Patients and Their Caregivers: A Patient-Centered Statewide Approach. The Work Group's membership includes private sector stakeholders and state officials representing the Montana Department of Public Health and Human Services, who convene regularly to improve care and support for Montanans living with Alzheimer's disease and other dementia, their families, and caregivers. In December 2016 the Work Group published Montana's Alzheimer's and Dementia State Plan: Addressing the Current and Future Needs of Individuals and Families with Alzheimer's Disease and Related Dementias.
Montana 2022 Policy Priorities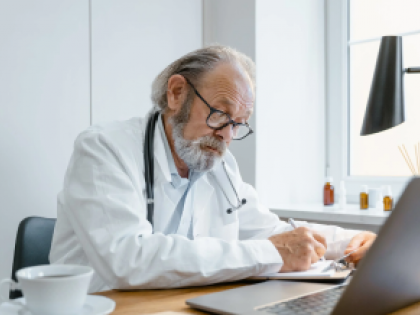 Wysiwyg
Support Implementation and Updates to the State Alzheimer's Plan
The Alzheimer's Association is calling on state leaders to prioritize regular updates and implementation of the State Alzheimer's Plan to better support people living with dementia and their family caregivers. By updating and implementing its plan, Montana can focus on addressing Alzheimer's as a public health crisis, building a dementia capable workforce, increasing access to home and community-based services, and improving the quality of care in residential settings.
Sign Up to Learn About Advocacy Opportunities in Montana
Raise your voice and take action in the fight. Sign up today to learn how you can advocate for these and other policy solutions in your state.
Find My Chapter
Together, we're making an impact. Find an Alzheimer's Association chapter in your community for more ways to engage.
Contact Us
State Affairs Contact: Claire Marshall
Phone: 406.215.2124
Email: [email protected]
22,000
people living with Alzheimer's in Montana
17,000
Montanans are providing unpaid care
$166 Million
Medicaid cost of caring for people living with Alzheimer's (2020)
24 Million
increase in Alzheimer's deaths since 2000
11%
in hospice with a primary diagnosis of dementia
555.6%
increase of geriatricians in Montana needed to meet the demand in 2050
Resources to Drive Change in Montana
The following resources developed by AIM and the Alzheimer's Association will help you learn more about the issues impacting people living with Alzheimer's and their caregivers, how Montana policymakers are addressing these gaps, and how you can help drive change.