Nevada State Alzheimer's Plan Overview 
Wysiwyg
The Nevada legislature passed Assembly Concurrent Resolution No. 10 in 2011, creating the Legislative Committee on Health Care's Task Force to Develop a State Plan to Address Alzheimer's Disease. The Committee included a state senator as chair as well as medical experts, advocates and other key stakeholders. After gathering public feedback, the State Plan to Address Alzheimer's Disease was published in January 2013. The Task Force on Alzheimer's Disease was created within the Department of Health and Human Services with the passage of Assembly Bill 80 during the 2013 Legislative Session. The Task Force is responsible for implementing the State Plan.
Nevada 2022 Policy Priorities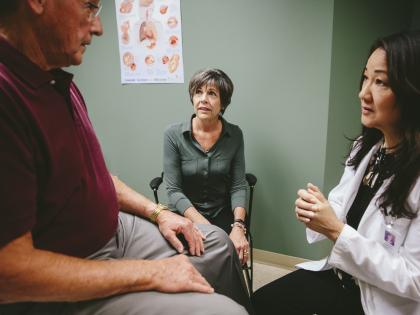 Wysiwyg
Increase Access to Early Diagnosis 
Only 50% of those living with Alzheimer's disease receive a formal diagnosis. To better support Nevadans living with dementia and their families, the Alzheimer's Association is urging legislators to establish the Nevada Memory Network (NMN). This system of care in Nevada will improve access to early and accurate diagnoses of Alzheimer's disease and other dementia. The NMN will not only expand access to clinical diagnostic services, but serve as a training center for primary care providers. Once diagnosed through the NMN, participants will be supported by trained Care Team Navigators to connect participants and their caregivers with community resources and support implementation of their care plans.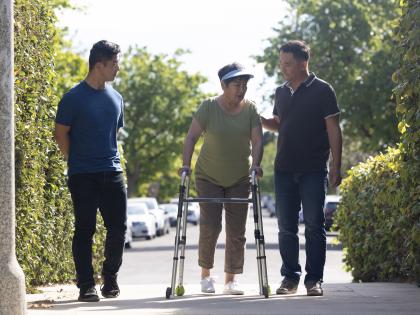 Wysiwyg
Strengthen Nevada's Medicaid Program to Support Dementia Family Caregivers
While Nevada offers home- and community-based services (HCBS) through Medicaid, many people living with dementia may not be able to choose their caregiver. Nevada's home and community-based waivers must be enhanced to allow payments to be made to family caregivers, including legally responsible individuals (LRIs). The Alzheimer's Association is urging legislators to support legislation to strengthen Nevada's Medicaid program by streamlining the process to pay family caregivers and designate LRIs, including spouses, to be paid caregivers, and providing financial support for family caregivers, including Legally Responsible Individuals (LRIs).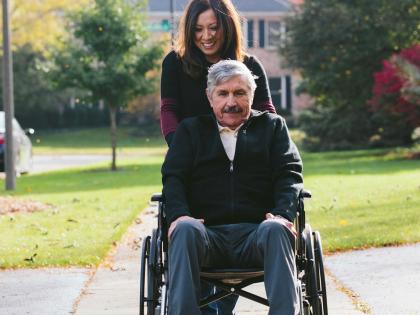 Wysiwyg
Strengthen Nevada's Dementia Care Network
In Nevada, there are 48,000 family caregivers who provide an estimated 79 million hours of uncompensated care annually, yet many do not know where to turn when they have questions or need additional services or support. The Alzheimer's Association is urging state policymakers to appropriate funds to establish Dementia Care Specialists across the state. The Dementia Care Specialists will provide families with dementia-specific case management, provide tips and support to caregivers, and improve care coordination and transitions. Further, they will be able to provide community education and mobilize dementia-specific community resources and support. These resources will help individuals living with Alzheimer's and other dementias throughout Nevada.
Sign Up to Learn About Advocacy Opportunities in Nevada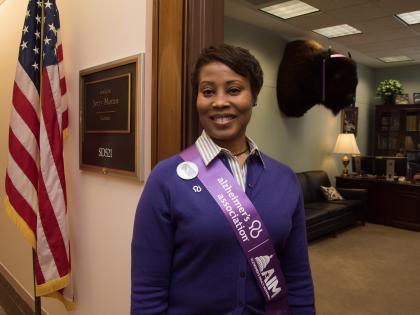 Raise your voice and take action in the fight. Sign up today to learn how you can advocate for these and other policy solutions in your state.
Find My Chapter
Together, we're making an impact. Find an Alzheimer's Association chapter in your community for more ways to engage.
Contact Us
State Affairs Contact: Charles Duarte
Phone: 775.781.1603
Email: [email protected]
49,000
people living with Alzheimer's in Nevada
48,000
Nevadans are providing unpaid care
$203 Million
Medicaid cost of caring for people living with Alzheimer's (2020)
79 Million
increase in Alzheimer's deaths since 2000
17%
in hospice with a primary diagnosis of dementia
267.4%
increase of geriatricians in Nevada needed to meet the demand in 2050
Resources to Drive Change in Nevada
The following resources developed by AIM and the Alzheimer's Association will help you learn more about the issues impacting people living with Alzheimer's and their caregivers, how Nevada policymakers are addressing these gaps, and how you can help drive change.