Nevada State Alzheimer's Plan Overview 
Wysiwyg
The Nevada legislature passed Assembly Concurrent Resolution No. 10 in 2011, creating the Legislative Committee on Health Care's Task Force to Develop a State Plan to Address Alzheimer's Disease. The Committee included a state senator as chair as well as medical experts, advocates and other key stakeholders. After gathering public feedback, the State Plan to Address Alzheimer's Disease was published in January 2013. The Task Force on Alzheimer's Disease was created within the Department of Health and Human Services with the passage of Assembly Bill 80 during the 2013 Legislative Session. The Task Force is responsible for implementing the State Plan.
In January 2021, the Task Force on Alzheimer's Disease released the state's biennial State Plan to Address Alzheimer's Disease. The State Plan includes fifteen goals to ensure the state is appropriately addressing Alzheimer's and other dementia. Among the goals presented include increasing dementia education for physicians; bolstering support for dementia family caregivers; and strengthening dementia training standards for care workers.
Nevada 2023 Policy Priorities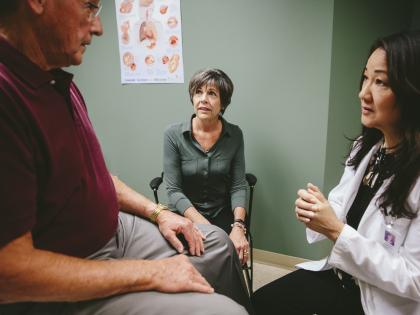 Wysiwyg
Expand Memory Assessment Clinics in Nevada
While 50,000 Nevadans aged 65 and older are living with dementia, many Nevadans who have reported they are experiencing confusion or memory have not sought a diagnosis for dementia. Early detection and diagnosis is critical for improving quality care and reducing the financial burden of the disease, which is why it is so important for Nevadans to be able to easily access clinicians and memory care facilities. The Alzheimer's Association is partnering with clinical and academic stakeholders to advocate for funding for the expansion of memory assessment clinics and services needed to support those living with disease after a diagnosis.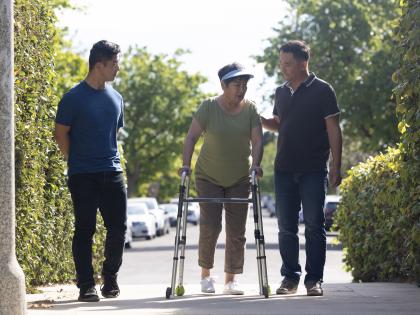 Wysiwyg
Support Dementia Family Caregivers 
The 48,000 caregivers in Nevada provide a value of $1.3 billion of unpaid care to their loved ones with dementia yet they receive limited support for their own well-being. Caring for people with dementia can be physically, emotionally and financially challenging, which is why it is critical for state governments to provide accessible caregiver support. The Alzheimer's Association is calling on state lawmakers to establish the Medicaid Family Caregiver Program to provide financial and social support for family caregivers and legally responsible individuals (LRIs). The Caregiver Program will set individualized plans for training caregivers on the needs of the person receiving care and to assess their own needs, streamline the process for paying family caregivers, allow LRIs to serve as family caregivers, and conduct outreach on the benefits of the program. This cost-saving initiative will provide much needed support to caregivers across the state.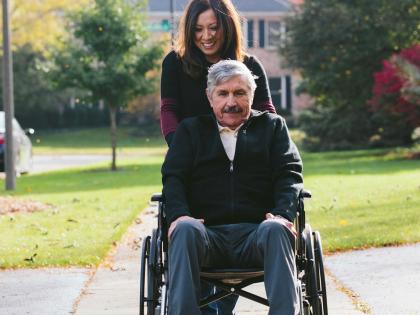 Wysiwyg
Establish Dementia Care Specialists Across Nevada
Nevadans across the state have to navigate a complex system of programs, services, and benefits for people with dementia without a single point of contact to help decide which path is best. Several states across the country have established Dementia Care Specialist Programs to help resolve this issue. Dementia Care Specialists serve as the primary contact for people with dementia, caregivers, law enforcement, and community members who frequently interact with individuals living with dementia. Specialists help facilitate diagnosis for people experiencing cognitive decline and connect individuals with community support services and programs. The Alzheimer's Association is advocating for funding to establish and train three Dementia Care Specialist positions across the state.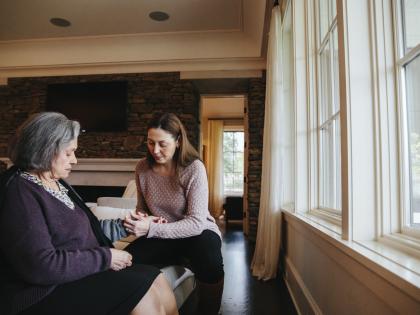 Wysiwyg
Support Guardians Through Dementia Training
Due to the impact of Alzheimer's and other dementia on a person's ability to make decisions and take care of their personal and financial well-being, some individuals living with dementia may have a guardian appointed. Yet while many individuals receiving guardianship services have dementia, guardians are not required to have any type of dementia training in Nevada. The Alzheimer's Association is calling on state lawmakers to require all guardians of people living with dementia to receive dementia-specific training. This training will ensure the safety of both the person with living dementia and their guardian.
Sign Up to Learn About Advocacy Opportunities in Nevada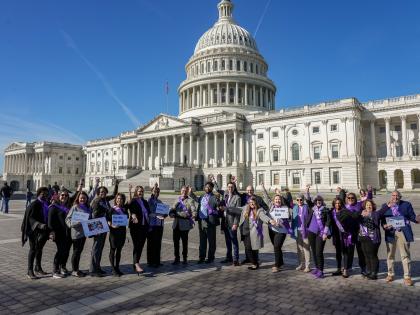 Raise your voice and take action in the fight. Sign up today to learn how you can advocate for these and other policy solutions in your state.
Find My Chapter
Together, we're making an impact. Find an Alzheimer's Association chapter in your community for more ways to engage.
Contact Us
State Affairs Contact: Benjamin Challinor
Phone: 775.241.1501
Email: [email protected]
49,000
people living with Alzheimer's in Nevada
84,000
Nevadans are providing unpaid care
$203 Million
Medicaid cost of caring for people living with Alzheimer's (2020)
678
deaths from Alzheimer's in 2019
17%
in hospice with a primary diagnosis of dementia
267.4%
increase of geriatricians in Nevada needed to meet the demand in 2050
Resources to Drive Change in Nevada
The following resources developed by AIM and the Alzheimer's Association will help you learn more about the issues impacting people living with Alzheimer's and their caregivers, how Nevada policymakers are addressing these gaps, and how you can help drive change.