Indiana State Alzheimer's Plan Overview
Wysiwyg
In July 2011, Governor Mitch Daniels appointed the Governor's Task Force on Alzheimer's Disease to develop Indiana's plan to address Alzheimer's disease. The Task Force included representatives from state agencies, nonprofit organizations, care provider agencies as well as state legislators, researchers, issue experts, caregivers, and health care providers. Following public input sessions, the Task Force published the Indiana Plan for Alzheimer's Disease and Related Dementias 2013-2017. In 2021, following advocacy by the Alzheimer's Association, state lawmakers enacted HB 1177 (Public Law 36 of 2021) requiring an updated state Alzheimer's plan that includes a comprehensive needs assessment and ensures a focus on key priorities including early detection and diagnosis; strengthening the dementia care workforce; increasing access to home and community-based services; and improving quality of care. The plan was released in December of 2021.
Indiana 2022 Policy Priorities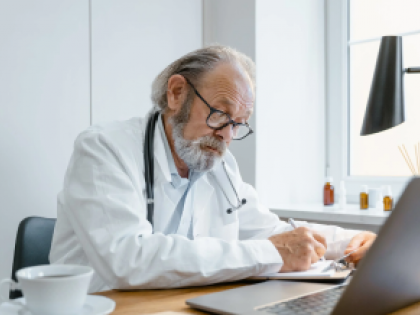 Wysiwyg
Create a Permanent Dementia Coordinator Position in Indiana
With 110,000 Hoosiers living with Alzheimer's and 215,000 family and friends providing unpaid care to these vulnerable residents, we need to ensure that our state government is responsive to all those impacted by this disease. The Alzheimer's Association is calling on policymakers to establish a dementia coordinator position to be housed in the Division of Aging and coordinate work between state agencies, implement policy initiatives, and seek out and apply for new federal funding for research and services.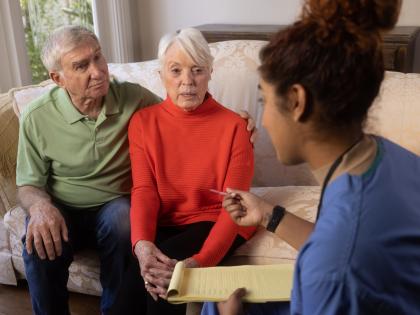 Wysiwyg
Empower Home Health Aides with Dementia Training
Home health aides in Indiana currently receive little or no training on how to properly care for someone living with Alzheimer's or another dementia. As more Hoosiers living with dementia receive in-home care, it is critical that home health aides receive adequate training so they are prepared to provide quality patient-centered care. The Alzheimer's Association is calling on Indiana legislators to support legislation requiring home health aides to receive Alzheimer's and dementia-specific training.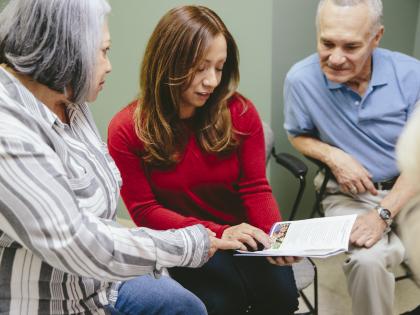 Wysiwyg
Add Alzheimer's and Dementia Expertise to Indiana's Medicaid Advisory Committee
The Indiana Medicaid Advisory Committee helps state agencies and lawmakers set Medicaid policy for the state, but currently lacks an expert voice from the Alzheimer's community. Over the next five years, the Medicaid costs of serving Hoosiers living with Alzheimer's and dementia is projected to increase 17%. The Alzheimer's Association is urging state legislators to support legislation to add the Alzheimer's Association to Indiana's Medicaid Advisory Committee.
Sign Up to Learn About Advocacy Opportunities in Indiana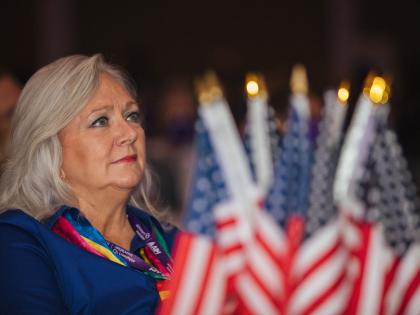 Raise your voice and take action in the fight. Sign up today to learn how you can advocate for these and other policy solutions in your state.
Find My Chapter
Together, we're making an impact. Find an Alzheimer's Association chapter in your community for more ways to engage.
Contact Us
State Affairs Contact: David Sklar
Phone: 317.587.2215 
Email: [email protected]
110,000
people living with Alzheimer's in Indiana
216,000
Hoosiers are providing unpaid care
$1.1 Billion
Medicaid cost of caring for people living with Alzheimer's (2020)
276 Million
increase in Alzheimer's deaths since 2000
17%
in hospice with a primary diagnosis of dementia
353.0%
increase of geriatricians in Indiana needed to meet the demand in 2050
Resources to Drive Change in Indiana
The following resources developed by AIM and the Alzheimer's Association will help you learn more about the issues impacting people living with Alzheimer's and their caregivers, how Indiana policymakers are addressing these gaps, and how you can help drive change.