Arkansas State Alzheimer's Plan Overview 
Wysiwyg
In 2009, the Task Force on the Effect of Alzheimer's Disease in Arkansas was established via House Bill 1014 to bring together caregivers, public health officials, patient advocates, and community leaders to tackle a range of issues impacting people living with Alzheimer's, their caregivers and the state. After collecting public feedback to inform the plan's recommendations, in 2011 the Task Force published the Task Force on the Effect of Alzheimer's Disease in Arkansas Final Report. In 2021, the Arkansas General Assembly approved a measure that created a permanent Alzheimer's and Dementia Advisory Council in the state. The Council is charged with updating the current Alzheimer's and Dementia State Disease Plan and working with key stakeholders to ensure that the plan is implemented. The Council is currently meeting to update the existing state plan.
Arkansas 2022 Policy Priorities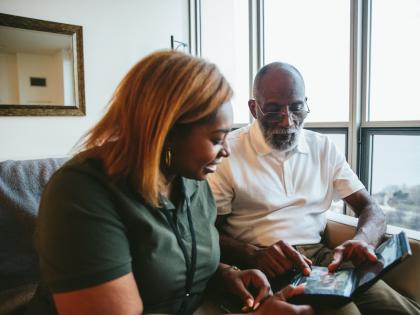 Wysiwyg
Support Critical Funding For Dementia Family Caregivers
Family caregivers play a critical role in the delivery of health care in the state of Arkansas. In Arkansas alone, over 93,000 caregivers provide 140 million hours of unpaid care to people living with Alzheimer's disease at a value of $2.98 billion to the state. Research has proven that supporting family caregivers can save the state millions of dollars in Medicaid funding by delaying placement in long-term care. Arkansas needs to invest in support services such as respite so that families can make care choices that will allow their loved ones to age in the most appropriate setting for as long as possible. Without these funds, many caregivers risk worsening their own health. The Alzheimer's Association is calling on state policymakers to include funding for a pilot program to provide respite grants for family caregivers of those living with dementia.
Sign Up to Learn About Advocacy Opportunities in Arkansas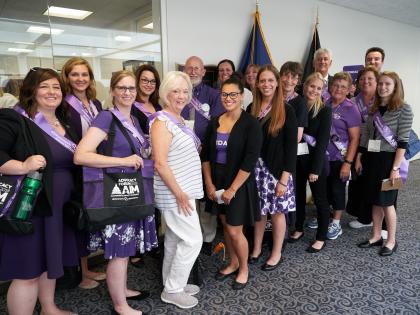 Raise your voice and take action in the fight. Sign up today to learn how you can advocate for these and other policy solutions in your state.
Find My Chapter
Together, we're making an impact. Find an Alzheimer's Association chapter in your community for more ways to engage.
Contact Us
State Affairs Contact: David Cook 
Phone: 501.253.1931
Email: [email protected]
58,000
people living with Alzheimer's in Arkansas
93,000
Arkansans are providing unpaid care
$396 Million
Medicaid cost of caring for people living with Alzheimer's (2020)
139 Million
increase in Alzheimer's deaths since 2000
18%
in hospice with a primary diagnosis of dementia
143.6%
increase of geriatricians in Arkansas needed to meet the demand in 2050
Resources to Drive Change in Arkansas
The following resources developed by AIM and the Alzheimer's Association will help you learn more about the issues impacting people living with Alzheimer's and their caregivers, how Arkansas policymakers are addressing these gaps, and how you can help drive change.