Texas State Alzheimer's Plan Overview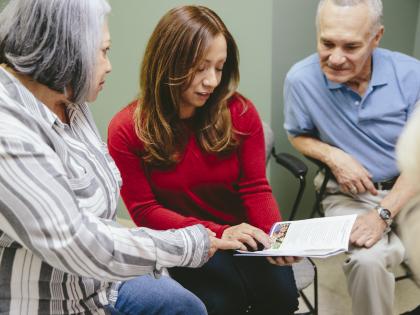 Wysiwyg
In March 2009, the Texas Council on Alzheimer's Disease and Related Disorders and the Texas Department of State Health Services Alzheimer's Disease Program formed a steering committee charged with developing the state's response to Alzheimer's disease. Working with a statewide partnership, representatives from the health care sector, community organizations, academia, state agencies, businesses and families impacted by Alzheimer's drafted Putting the Pieces Together: A Comprehensive Plan for Addressing the Burden of Alzheimer's Disease in Texas 2010-2015. The plan was published in September 2010. As a result of Senate Bill 999 passed in 2019, the Texas Department of State Health Services was required to collaborate with stakeholders to develop a new five-year state plan. In 2019, the Texas Department of State Health Services released the 2019-2023 State Plan for Alzheimer's Disease.
Texas 2022 Policy Priorities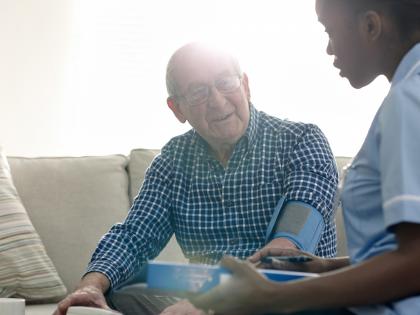 Wysiwyg
Increase Awareness for Early Detection and Diagnosis
One of the goals included in the State Plan is to foster continuing education on early detection and diagnosis for medical professionals. The Alzheimer's Association is working to urge state legislators to create an Early Detection and Diagnosis Toolkit for medical practitioners. This will increase the ability of physicians, nurses and other medical professionals to detect and diagnose dementia earlier in the disease progression to improve outcomes for people living with Alzheimer's in Texas.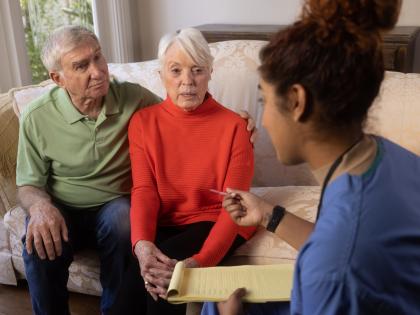 Wysiwyg
Address Health Care Workforce Shortages
The COVID-19 pandemic has highlighted the need to address health care workforce shortages not just in clinical care settings but also in long-term care settings. The Alzheimer's Association is urging the state of Texas to restore the funding for the Physician Education Loan Repayment Program (PELP), which encourages qualified physicians to provide four consecutive years of service in areas with medical shortages in exchange for loan repayment. This will incentivize and hopefully increase the number of physicians serving communities with limited medical access.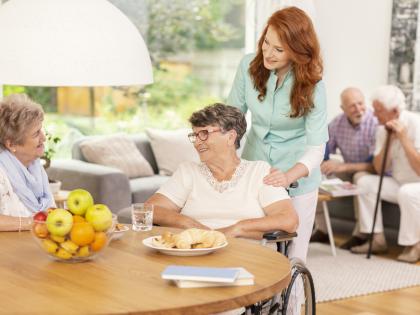 Wysiwyg
Address Social Isolation among Dementia Residents in Long-term Care Settings
Long-term care settings have experienced new challenges during the pandemic. The Alzheimer's Association and our advocates are growing support for enhanced dementia training standards for long-term care staff. Specifically, we are asking legislators to invest in Project VITAL (Virtual Inclusive Technology for All Living) Texas. Project VITAL will maximize public/private partnerships to help mitigate effects of isolation and support person-centered dementia care beyond the COVID-19 pandemic.
Sign Up to Learn About Advocacy Opportunities in Texas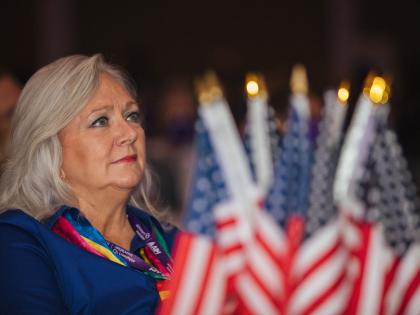 Raise your voice and take action in the fight. Sign up today to learn how you can advocate for these and other policy solutions in your state.
Find My Chapter
Together, we're making an impact. Find an Alzheimer's Association chapter in your community for more ways to engage.
Contact Us
State Affairs Contact: Melissa Sanchez
Phone: 713.314.1301
Email: [email protected]
400,000
people living with Alzheimer's in Texas
1.1 Million
Texans are providing unpaid care
$3.2 Billion
Medicaid cost of caring for people living with Alzheimer's (2020)
1.8 Billion
increase in Alzheimer's deaths since 2000
22%
in hospice with a primary diagnosis of dementia
276.9%
increase of geriatricians in Texas needed to meet the demand in 2050
Resources to Drive Change in Texas
The following resources developed by AIM and the Alzheimer's Association will help you learn more about the issues impacting people living with Alzheimer's and their caregivers, how Texas policymakers are addressing these gaps, and how you can help drive change.