Connecticut State Alzheimer's Plan Overview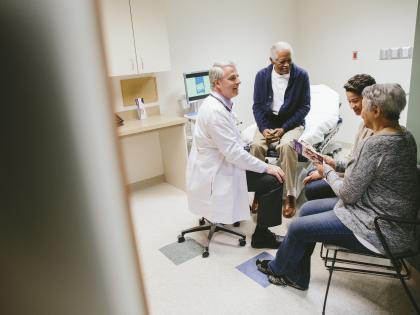 Wysiwyg
In 2013, Connecticut's legislature passed Special Act 13-11, creating the state's Task Force on Alzheimer's Disease and Dementia. The Task Force met to develop and publish a list of recommendations in December 2013 in the Report of the Task Force on Alzheimer's Disease and Dementia. The initial state plan focused on short-term goals to be completed over the course of three to five years. In January 2020, the Task Force published an update to the state plan, focusing on progress made, updating recommendations and expanding the role for the Connecticut Department of Public Health. In 2023, the state plan was updated after engaging with stakeholders and community partners. The state plan was informed by the twenty-five actions of 2018-2023 Healthy Brain Initiative Road Map and includes six goals to help address Alzheimer's and dementia across the state.
Connecticut 2023 Policy Priorities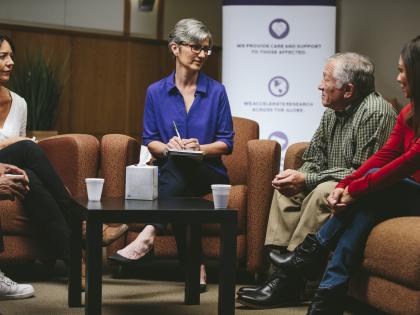 Wysiwyg
Establish a State Dementia Services Coordinator Position
Approximately 80,000 Connecticut residents are living with Alzheimer's, and this number is expected to rise by nearly 14% by 2025. To better serve the growing number of individuals living with dementia in Connecticut, the state must have a comprehensive and coordinated response to this growing public health crisis. The Alzheimer's Association is urging legislators to approve creation of a full-time dementia coordinator position within the Department of Public Health to enhance coordination across state agencies, which can help reduce the long-term impact of the disease on state budgets and improve the lives of people living with dementia and their caregivers.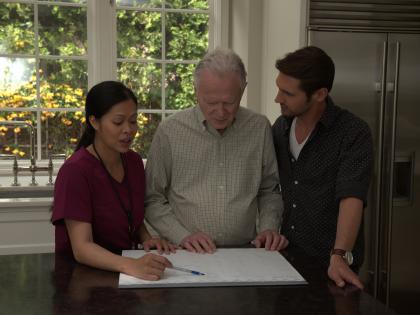 Wysiwyg
Empower Home Care Staff with Dementia Training
Many of our most vulnerable residents living with dementia receive care and services in their home. The care needs of people living with dementia are unique and complex, and often pose challenges not experienced by other chronic conditions. An adequately trained home care workforce is imperative to providing quality and safe care to individuals with a cognitive impairment that may be experiencing memory loss, difficulty communicating, and aggressive behaviors. The Alzheimer's Association urges state lawmakers to support legislation requiring four hours of dementia-specific training for medical and non-medical home care staff to increase the quality of care provided to individuals living with dementia who are receiving home and community-based services.
Sign Up to Learn About Advocacy Opportunities in Connecticut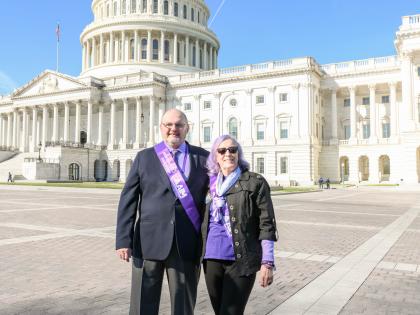 Raise your voice and take action in the fight. Sign up today to learn how you can advocate for these and other policy solutions in your state.
Find My Chapter
Together, we're making an impact. Find an Alzheimer's Association chapter in your community for more ways to engage.
Contact Us
State Affairs Contact: Christianne Kovel
Phone: 860.362.0951
Email: [email protected]
80,000
people living with Alzheimer's in Connecticut
128,000
Connecticuters are providing unpaid care
$1 Billion
Medicaid cost of caring for people living with Alzheimer's (2020)
967
deaths from Alzheimer's in 2019
15%
in hospice with a primary diagnosis of dementia
82.4%
increase of geriatricians in Connecticut needed to meet the demand in 2050
Resources to Drive Change in Connecticut
The following resources developed by AIM and the Alzheimer's Association will help you learn more about the issues impacting people living with Alzheimer's and their caregivers, how Connecticut policymakers are addressing these gaps, and how you can help drive change.