Nebraska State Alzheimer's Plan Overview 
Wysiwyg
In May 2015, Governor Pete Ricketts signed LB320, calling for the creation of a State Plan on Alzheimer's disease. The legislation requires the Aging Nebraskans Task Force to assess existing resources in the state, provide recommendations to meet the growing needs of those impacted by Alzheimer's, and develop strategies to identify gaps in community services. The Task Force included representatives from state agencies, long-term care organizations, elder law, and community organizations as well as economists, seniors, caregivers, and aging advocates. The Nebraska State Plan for Alzheimer's Disease and Related Dementias was published in June 2016. A State Plan Infographic is also available.
Nebraska 2022 Policy Priorities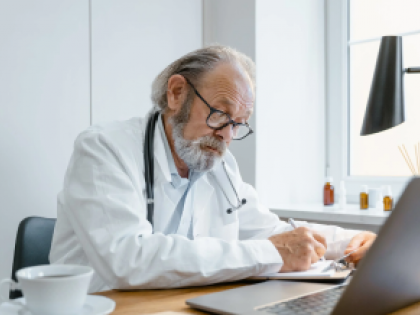 Wysiwyg
Update Nebraska's State Plan for Alzheimer's
Alzheimer's disease is an urgent public health crisis in Nebraska. The Nebraska State Plan for Alzheimer's Disease and Related Dementias was released in 2016, providing 31 recommendations for advancing the state's efforts to address this crisis. With our state's aging population and the gaps in our health care and long-term care systems, now is the time for an update to that plan. The Alzheimer's Association is urging state policymakers to reignite a State Plan Task Force as the first step in developing a new State Alzheimer's Plan and improving the lives of those impacted by dementia in Nebraska.
Sign Up to Learn About Advocacy Opportunities in Nebraska
Raise your voice and take action in the fight. Sign up today to learn how you can advocate for these and other policy solutions in your state.
Find My Chapter
Together, we're making an impact. Find an Alzheimer's Association chapter in your community for more ways to engage.
Contact Us
State Affairs Contact: Nick Faustman
Phone: 402.310.8068
Email: [email protected]
35,000
people living with Alzheimer's in Nebraska
61,000
Nebraskans are providing unpaid care
$372 Million
Medicaid cost of caring for people living with Alzheimer's (2020)
52 Million
increase in Alzheimer's deaths since 2000
18%
in hospice with a primary diagnosis of dementia
265.2%
increase of geriatricians in Nebraska needed to meet the demand in 2050
Resources to Drive Change in Nebraska
The following resources developed by AIM and the Alzheimer's Association will help you learn more about the issues impacting people living with Alzheimer's and their caregivers, how Nebraska policymakers are addressing these gaps, and how you can help drive change.