Pennsylvania State Alzheimer's Plan Overview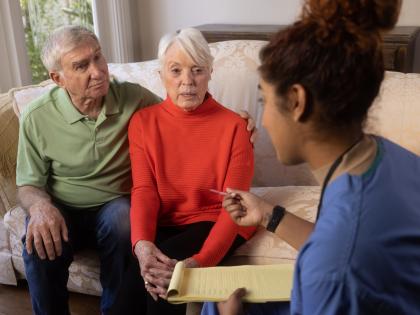 Wysiwyg
In February 2013, Governor Tom Corbett issued Executive Order 2013-01 to establish the Pennsylvania Alzheimer's Disease Planning Committee. The committee included a Pennsylvanian living with Alzheimer's disease, family members and caregivers of people living with dementia, the aging network, other state agencies, providers from across the care continuum, leading researchers in pursuit of a cure and better care, and members of the legislature. Chaired by the secretary of the Department of Aging, the Planning Committee gathered public input from across the state to inform their recommendations. The Pennsylvania State Plan for Alzheimer's Disease and Related Disorders was published in February 2014. The Department of Aging is currently focused on the implementation of the state plan and hosts an Annual Alzheimer's Disease and Related Disorders Forum each fall.
Pennsylvania 2023 Policy Priorities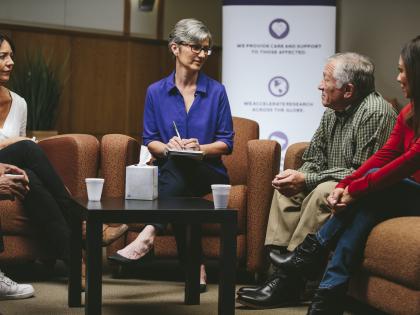 Wysiwyg
Establish a Public Health Infrastructure for Alzheimer's 
There are 280,000 Pennsylvanians living with Alzheimer's. Numerous state agencies administer a variety of programs that are critical to people living with dementia and their families, however, these efforts are often siloed with multiple state agencies working separately from each other. This lack of coordination is hindering the ability of Pennsylvania to evaluate the effectiveness of policy efforts that serve those living with dementia. The Alzheimer's Association is calling on state lawmakers to support legislation that would establish an Alzheimer's Disease and Related Disorders (ADRD) Division within the Department of Health, and establish an ADRD Advisory Committee. Additionally, the Association is advocating for the codification of the State Alzheimer's Plan with the requirement that the Plan be updated regularly.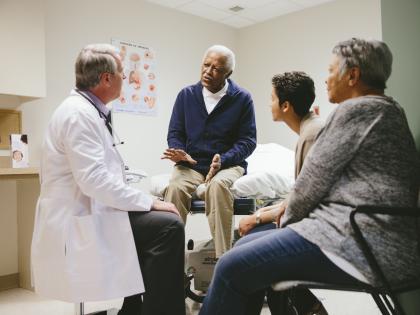 Wysiwyg
Fund a Dementia-Capable State Infrastructure 
To strengthen Pennsylvania's capability to best serve residents with dementia and their caregivers, the state will require full-time employees dedicated to dementia initiatives and comprehensive data collection. The Alzheimer's Association is urging state policymakers to appropriate $750,000 to the Department of Health to establish a full-time Alzheimer's Disease and Related Disorders (ADRD) Director and program staff, provide support to the ADRD Advisory Council, and strengthen data collection on cognitive decline and caregivers.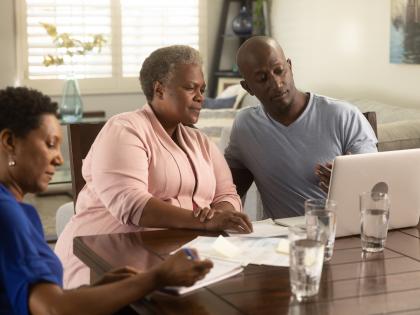 Wysiwyg
Promote Early Detection and Diagnosis 
In 2022, Pennsylvania enacted Act 9 into law, requiring the Department of Health to improve early detection, diagnosis, and awareness of Alzheimer's and other dementia among the general public and the health care workforce. The Department was successful in making information about dementia, and other helpful resources, available on their website, but more work to implement the full potential of this Act is needed. The Alzheimer's Association is advocating for state lawmakers to allocate $150,000, of the $750,000 infrastructure funding request, to ensure all provisions of Act 9 of 2022 are fully implemented.
Sign Up to Learn About Advocacy Opportunities in Pennsylvania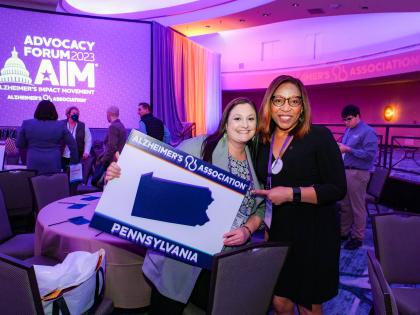 Raise your voice and take action in the fight. Sign up today to learn how you can advocate for these and other policy solutions in your state.
Find My Chapter
Together, we're making an impact. Find an Alzheimer's Association chapter in your community for more ways to engage.
Contact Us
State Affairs Contact: Jennifer Ebersole
Phone: 717.678.6464
Email: [email protected]
280,000
people living with Alzheimer's in Pennsylvania
404,000
Pennsylvanians are providing unpaid care
$3.7 Billion
Medicaid cost of caring for people living with Alzheimer's (2020)
4,150
deaths from Alzheimer's in 2019
17%
in hospice with a primary diagnosis of dementia
120.1%
increase of geriatricians in Pennsylvania needed to meet the demand in 2050
Resources to Drive Change in Pennsylvania
The following resources developed by AIM and the Alzheimer's Association will help you learn more about the issues impacting people living with Alzheimer's and their caregivers, how Pennsylvania policymakers are addressing these gaps, and how you can help drive change.