Idaho State Alzheimer's Plan Overview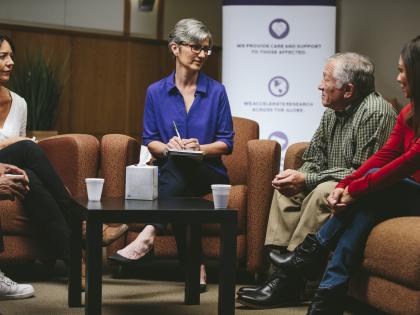 Wysiwyg
In 2012, the Idaho Legislature established the Idaho Alzheimer's Planning Group through passage of Senate Concurrent Resolution 112. Tasked with determining how the state could best assist individuals and families impacted by Alzheimer's disease, the Planning Group included representatives from state agencies, advocacy agencies, academia, and community organizations as well as researchers, caregivers, individuals affected by Alzheimer's, and the governor. After conducting a year-long state assessment and soliciting input from community stakeholders and the public-at-large, A State Plan for Alzheimer's Disease and Related Dementias: Addressing the Needs of Idahoans with ADRD, Their Caregivers, and Family Members was released. The Idaho legislature endorsed the statewide plan with the passage of House Concurrent Resolution 34 in 2013.
Idaho 2022 Policy Priorities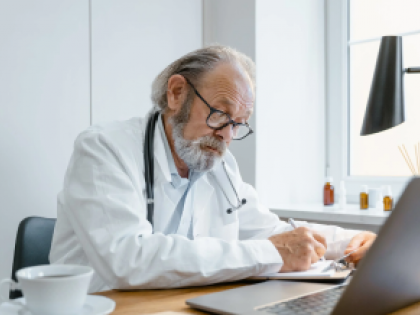 Wysiwyg
Support Increased Medicaid Reimbursement Rates to Assisted Living Facilities
People living with dementia often have trouble finding residential care placement, often due to the difficulty in maintaining and attracting enough quality staff and the low Medicaid reimbursement rates paid to facilities. The Alzheimer's Association is urging the Idaho State Legislature to adjust Assisted Living Facility Medicaid reimbursement rates to accurately reflect the higher cost of care for people with dementia. Idaho Medicaid reimbursement rates do not adequately account for the staff time needed to care for residents with cognitive decline, and assisted living facilities often lose money by accepting someone with dementia. With appropriate reimbursement rates, assisted living facilities can ensure staff have the time necessary to appropriately care for residents with dementia, potentially also leading to new providers in Idaho.
Wysiwyg
Initiate a Statewide Endangered and Missing Persons Alert
Six in 10 people living with dementia will wander, and a person living with Alzheimer's may not remember his or her name or address and can become disoriented, even in familiar places. However, Idaho lacks a statewide system to ensure missing people living with dementia can be identified quickly. The Alzheimer's Association is calling on the Idaho State Legislature to fund a Statewide Endangered and Missing Persons Alert System (EMPA). EMPA alerts are issued when there is concern that a vulnerable adult has wandered. An EMPA alert system will include funding for first responder dementia training and the coordination of search efforts between families, caregivers and local authorities.
Sign Up to Learn About Advocacy Opportunities in Idaho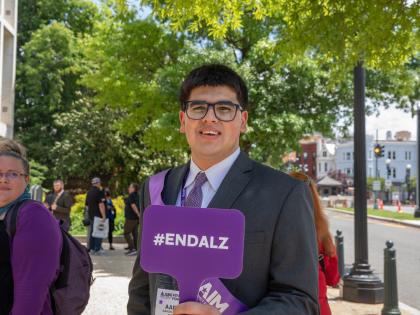 Raise your voice and take action in the fight. Sign up today to learn how you can advocate for these and other policy solutions in your state.
Find My Chapter
Together, we're making an impact. Find an Alzheimer's Association chapter in your community for more ways to engage.
Contact Us
State Affairs Contact: Lisa Anderson
Phone: 208.206.0041
Email: [email protected]
27,000
people living with Alzheimer's in Idaho
42,000
Idahoans are providing unpaid care
$149 Million
Medicaid cost of caring for people living with Alzheimer's (2020)
49 Million
increase in Alzheimer's deaths since 2000
17%
in hospice with a primary diagnosis of dementia
987.5%
increase of geriatricians in Idaho needed to meet the demand in 2050
Resources to Drive Change in Idaho
The following resources developed by AIM and the Alzheimer's Association will help you learn more about the issues impacting people living with Alzheimer's and their caregivers, how Idaho policymakers are addressing these gaps, and how you can help drive change.