North Dakota State Alzheimer's Plan Overview 
Wysiwyg
In 2007, the North Dakota legislature approved House Concurrent Resolution No. 3022 to study the current and future impact of Alzheimer's disease within the state. The Dementia-Related Services — Background Memorandum was presented to the state's Long-Term Care Committee in 2007. In 2020, funds were allocated to support an update of the state plan, allowing the state to convene a work group to conduct a current and comprehensive needs assessment and develop a new set of recommendations. A new plan was released in 2022, coinciding with the launch of data-focused Alzheimer's/Dementia Dashboard on the North Dakota Department of Health's website.  
North Dakota 2023 Policy Priorities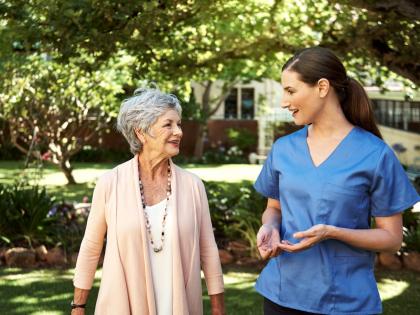 Wysiwyg
Increase Funding to the Dementia Care Services Program 
The Dementia Care Services Program provides professional and public education and outreach and care consultation services to people living with dementia and their caregivers. These services are currently provided to North Dakotans free of charge but at limited service capacity in underserved communities. The Alzheimer's Association is calling on state policymakers to increase funding for the Dementia Care Services Program to ensure underserved communities across the state receive equal benefits of the program.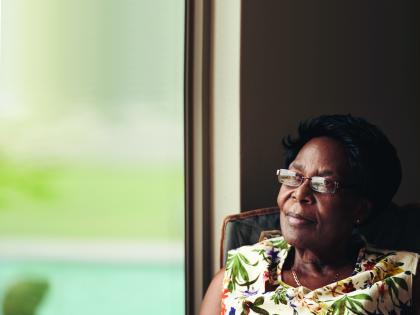 Wysiwyg
Incorporate Dementia in Public Health Outreach
Alzheimer's and other dementia are commonly mistaken as part of normal aging, causing many North Dakotans to wait too long before seeking a formal diagnosis. In particular, underserved communities across the country are less likely to have a diagnosis of dementia, despite being at higher risk for the disease. The Alzheimer's Association is advocating for the Health Equity Division of the Department of Human Services to include Alzheimer's and other dementia in special populations outreach to help reduce the stigma surrounding dementia and promote the value of early detection and diagnosis.
Sign Up to Learn About Advocacy Opportunities in North Dakota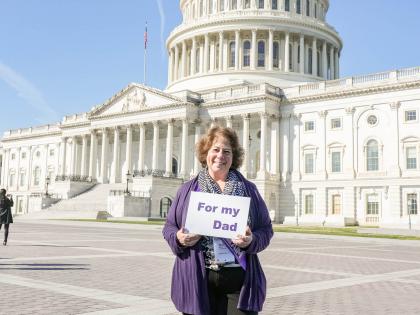 Raise your voice and take action in the fight. Sign up today to learn how you can advocate for these and other policy solutions in your state.
Find My Chapter
Together, we're making an impact. Find an Alzheimer's Association chapter in your community for more ways to engage.
Contact Us
State Affairs Contact: Melanie Gaebe
Phone: 701.253.0449
Email: [email protected]
15,000
people living with Alzheimer's in North Dakota
19,000
North Dakotans are providing unpaid care
$190 Million
Medicaid cost of caring for people living with Alzheimer's (2020)
403
deaths from Alzheimer's in 2019
18%
in hospice with a primary diagnosis of dementia
183.3%
increase of geriatricians in North Dakota needed to meet the demand in 2050
Resources to Drive Change in North Dakota
The following resources developed by AIM and the Alzheimer's Association will help you learn more about the issues impacting people living with Alzheimer's and their caregivers, how North Dakota policymakers are addressing these gaps, and how you can help drive change.