Kentucky State Alzheimer's Plan Overview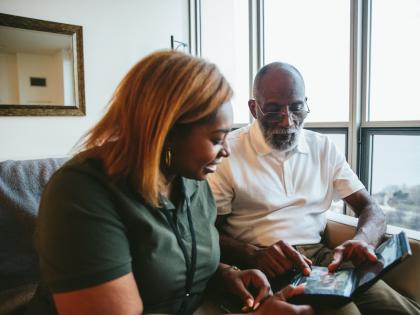 Wysiwyg
The Kentucky Alzheimer's Disease and Related Disorders Council was established through legislation enacted in 2000. In 2007, the Commonwealth of Kentucky enacted Senate Joint Resolution 6, which directed the Kentucky Alzheimer's Disease and Related Disorders Council to create a comprehensive strategy to respond to the growing Alzheimer's crisis. Appointed by the governor, the Council includes representatives from state agencies, local health departments, academia, and the medical research community as well as consumers and caregivers. The Council formed a wider work group to research and draft the State Plan. In January 2008, the Council published Setting a Roadmap to Address Alzheimer's in the Commonwealth: A Report of the Current and Anticipated Future Impact of Alzheimer's Disease and Related Dementias on Kentuckians with Recommendations for Action. This plan was updated in 2017 and includes updated and new recommendations for combating Alzheimer's and dementia in Kentucky.
Kentucky 2022 Policy Priorities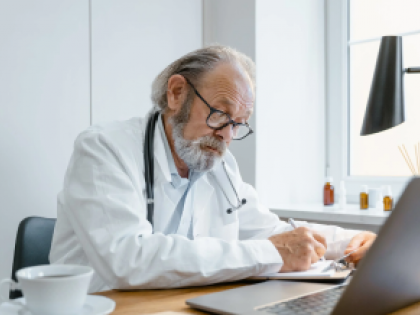 Wysiwyg
Fund the Office of Dementia Services
Kentucky state agencies administer a wide variety of programs essential to people living with dementia. These services include Medicaid, adult protective services, and health professional and facility licensure. However, these efforts are often siloed rather than coordinated. The passage of Senate Bill 74 in the 2020 session successfully updated the Office of Dementia Services and in October of 2021, the first coordinator for that office was hired. This was an important step on the road to making Kentucky a dementia capable state. But in order for that position to be secured and the Office to properly function, it is critical that legislators increase funding by $120,000 for this position in the budget.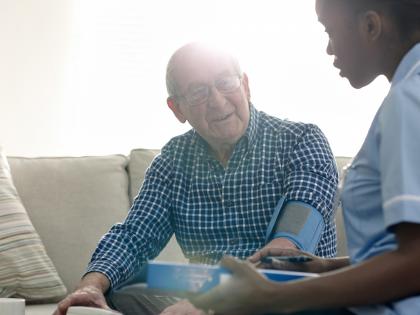 Wysiwyg
Strengthen Dementia Care in Assisted Living Communities
More than 40% of residents living in assisted living communities are living with a form of dementia. It is critical that the staff caring for these individuals have the proper dementia-specific training that they need to properly care for residents. However, current training standards are severely lacking. As conversations continue to strengthen memory care in Kentucky, now is the time to ensure all residents of assisted living are cared for by dementia-trained staff. The Alzheimer's Association is urging state policymakers to adopt rigorous dementia-specific standards for training, education and licensure that are uniform across the industry.
Sign Up to Learn About Advocacy Opportunities in Kentucky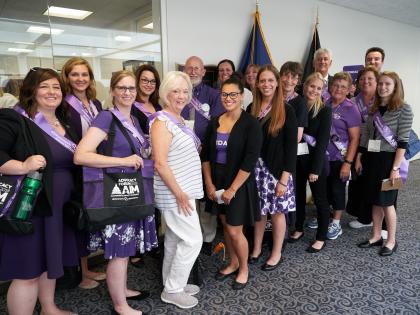 Raise your voice and take action in the fight. Sign up today to learn how you can advocate for these and other policy solutions in your state.
Find My Chapter
Together, we're making an impact. Find an Alzheimer's Association chapter in your community for more ways to engage.
Contact Us
State Affairs Contact: Mackenzie Wallace, J.D.
Phone: 502.473.5344
Email: [email protected]
75,000
people living with Alzheimer's in Kentucky
150,000
Kentuckians are providing unpaid care
$803 Million
Medicaid cost of caring for people living with Alzheimer's (2020)
266 Million
increase in Alzheimer's deaths since 2000
15%
in hospice with a primary diagnosis of dementia
430.8%
increase of geriatricians in Kentucky needed to meet the demand in 2050
Resources to Drive Change in Kentucky
The following resources developed by AIM and the Alzheimer's Association will help you learn more about the issues impacting people living with Alzheimer's and their caregivers, how Kentucky policymakers are addressing these gaps, and how you can help drive change.