Michigan State Alzheimer's Plan Overview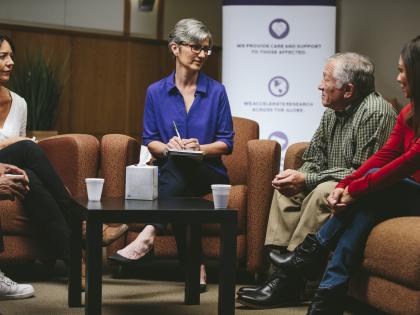 Wysiwyg
In 2003, the Michigan Dementia Plan Steering Committee released the state's first Dementia Plan in partnership with the Department of Community Health. The Committee, which was composed of state agency, academic and advocacy organizations, and health care providers gathered significant stakeholder feedback to issue recommendations around public health, dementia training, caregiver support and access to home- and community-based services (HCBS). The Michigan Dementia Coalition — a collaborative group of community agencies, universities, dementia caregivers, and state government officials concerned about dementia and related conditions — led the development of the Michigan Dementia Plan Update: 2009-2011 and the 2019-2022 Roadmap for Creating a Dementia Capable Michigan. The recent Roadmap calls for increased access to HCBS, support for caregivers and an increase in the number of geriatricians practicing in the state.
Michigan 2022 Policy Priorities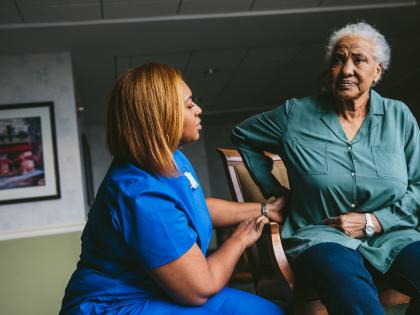 Wysiwyg
Make Michigan's Dementia Unit Permanent
More than 190,000 Michiganders are currently living with dementia, a chronic disease that creates numerous health, financial, and emotional challenges for families and communities across the state. In 2021, the legislature appropriated $400,000 for Michigan's first ever dementia unit to help meet the challenges that dementia creates for individuals and families. The appropriation for the unit was included in the "one-time" funding portion of the budget, which means that Michigan may not make the long-term investment required to address dementia in our state. Michigan already makes this sort of commitment to various other chronic diseases such as cancer, diabetes, arthritis and cardiovascular disease. The Alzheimer's Association is calling on the legislature to make Michigan's Dementia Unit a priority and expand funding and make the Dementia Unit permanent.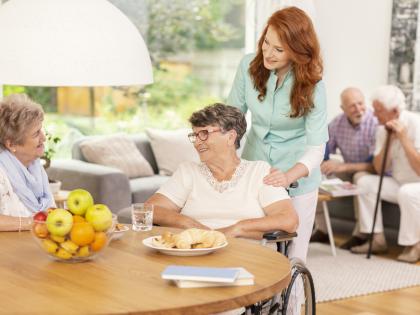 Wysiwyg
Improve Access to Dementia Care
Treatment and support for dementia relies on the timely detection and diagnosis of the condition by health professionals with the training necessary to identify and care for patients with a dementia diagnosis. Geriatricians and neurologists are key specialties in the diagnosis and treatment of Alzheimer's disease and other forms of dementia. Currently, many areas in Michigan face a shortage in the number of physicians trained in these specialties. Residents living in many areas of the state face delays in getting treatment or travel long distances to get the care they need. The Michigan Essential Provider Program facilitates the placement and retention of designated professionals in health resource shortage areas and is achieved via a program of loan repayment for physicians. The Alzheimer's Association urges the state to expand the definition of which medical specialties qualify for the Michigan Essential Provider Program to include Neurology and Geriatrics.
Sign Up to Learn About Advocacy Opportunities in Michigan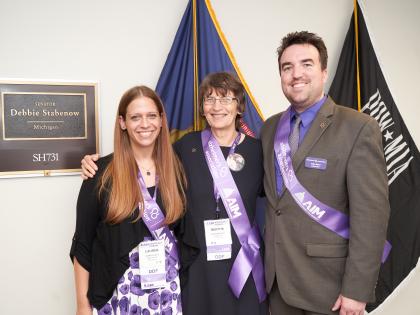 Raise your voice and take action in the fight. Sign up today to learn how you can advocate for these and other policy solutions in your state.
Find My Chapter
Together, we're making an impact. Find an Alzheimer's Association chapter in your community for more ways to engage.
Contact Us
State Affairs Contact: Colin Ford
Phone: 517.420.1060
Email: [email protected]
190,000
people living with Alzheimer's in Michigan
466,000
Michiganders are providing unpaid care
$1.5 Billion
Medicaid cost of caring for people living with Alzheimer's (2020)
495 Million
increase in Alzheimer's deaths since 2000
16%
in hospice with a primary diagnosis of dementia
183.5%
increase of geriatricians in Michigan needed to meet the demand in 2050
Resources to Drive Change in Michigan
The following resources developed by AIM and the Alzheimer's Association will help you learn more about the issues impacting people living with Alzheimer's and their caregivers, how Michigan policymakers are addressing these gaps, and how you can help drive change.