Wyoming State Alzheimer's Plan Overview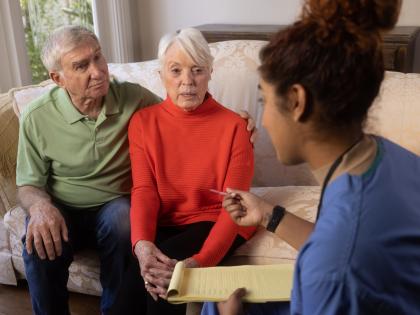 Wysiwyg
The Alzheimer's Association Wyoming Chapter, working with the Wyoming Division of Aging and a group of key stakeholders at the direction of Governor Matt Mead, developed the first Wyoming State Plan to Address Alzheimer's Disease and Other Dementia. Established in 2015, the Work Group hosted town halls across the state to receive public input as part of their comprehensive, statewide needs assessment. Current members of this group include representatives from hospital systems, physician groups, long-term care providers, the University of Wyoming Center on Aging, the Division of Aging within the Department of Health and the governor's office. The final plan was released in October 2018 and serves as an essential guide for policymakers in Wyoming.
Wyoming 2022 Policy Priorities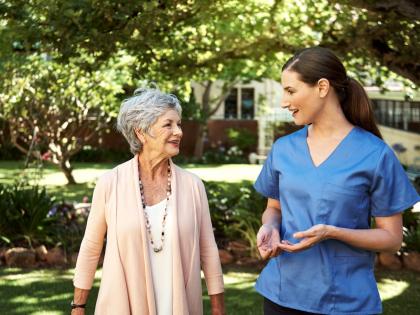 Wysiwyg
Support Funding for Home and Community-Based Services in Wyoming
Alzheimer's is a growing public health crisis in Wyoming. Many Wyomingites with dementia and their caregivers rely on home- and community-based services (HCBS) to remain in their home instead of moving to more expensive long-term care communities. The program provides vital respite services for the more than 16,000 Wyomingites who provide daily unpaid care for people living with dementia. The Alzheimer's Association and Wyoming advocates are supporting sustained funding for the Wyoming Home Services Program to support individuals living with Alzheimer's and other dementia and help them stay in their homes.
Sign Up to Learn About Advocacy Opportunities in Wyoming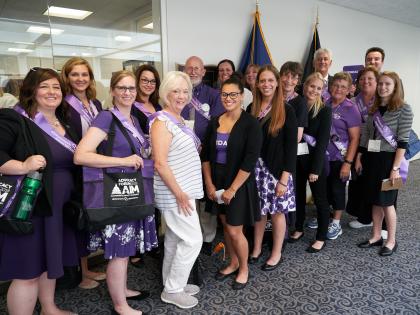 Raise your voice and take action in the fight. Sign up today to learn how you can advocate for these and other policy solutions in your state.
Find My Chapter
Together, we're making an impact. Find an Alzheimer's Association chapter in your community for more ways to engage.
Contact Us
State Affairs Contact: Ann Clement
Phone: 303.842.6080
Email: [email protected]
10,000
people living with Alzheimer's in Wyoming
16,000
Wyomingites are providing unpaid care
$86 Million
Medicaid cost of caring for people living with Alzheimer's (2020)
21 Million
increase in Alzheimer's deaths since 2000
7%
in hospice with a primary diagnosis of dementia
766.7%
increase of geriatricians in Wyoming needed to meet the demand in 2050
Resources to Drive Change in Wyoming
The following resources developed by AIM and the Alzheimer's Association will help you learn more about the issues impacting people living with Alzheimer's and their caregivers, how Wyoming policymakers are addressing these gaps, and how you can help drive change.