Iowa State Alzheimer's Plan Overview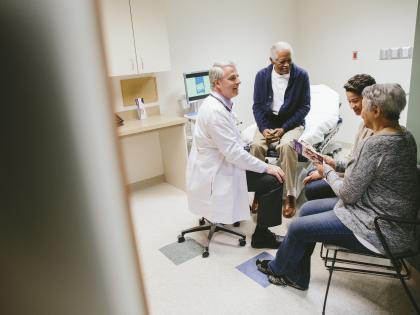 Wysiwyg
In 2007, the Iowa Legislature established a task force through the enactment of Senate File 489 to assess the current and future impact of Alzheimer's disease on residents, examine the existing resources available, and develop a strategy to mobilize a state response to the growing threat of Alzheimer's disease. The task force included representatives from the long-term care industry, community organizations, and state agencies as well as state legislators, caregivers, and individuals directly impacted by Alzheimer's. After collecting testimony from advocacy groups and individuals to inform the plan's recommendations, the task force published the Final Report: Alzheimer's Disease Task Force in January 2008.
Iowa 2022 Policy Priorities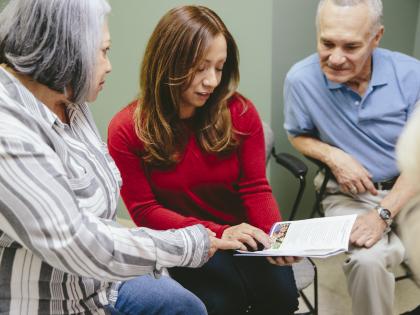 Wysiwyg
Secure the Future by Implementing the State Alzheimer's Plan
Through a federal BOLD grant, the Iowa Department of Public Health has developed the Alzheimer's Disease and Related Dementias Program (ADRD). The ADRD Program has made great progress by hiring a dementia coordinator; establishing an advisory committee; developing a website; developing a landscape assessment of Alzheimer's and related dementias in Iowa; and, establishing an Alzheimer's Coalition to construct an Iowa Alzheimer's State Plan. But more work remains. The Alzheimer's Association is calling on the Health and Human Services Budget Committee to allocate $75,000 to implement the Alzheimer's State Plan and ensure that the ADRD Program can continue after the federal BOLD grant expires.
Wysiwyg
Protect People with Dementia From Abuse and Neglect — Support SF 522
People living with Alzheimer's and other dementia are at heightened risk for experiencing elder abuse. Older adults with dementia are especially susceptible to abuse — as many as 62% experience psychological abuse and as many as one-fourth have been physically abused. However, Iowa lacks a comprehensive structure to protect Iowans with dementia who are victims of abuse. The Alzheimer's Association is calling on Iowa lawmakers to support SF 522, which will specify the penalties for elder abuse and procedures for how these cases should be prosecuted. SF 522 unanimously passed the Senate last year but has been stalled in the House Judiciary Committee. We're asking Iowa advocates to contact their House members and urge them to support this important legislation.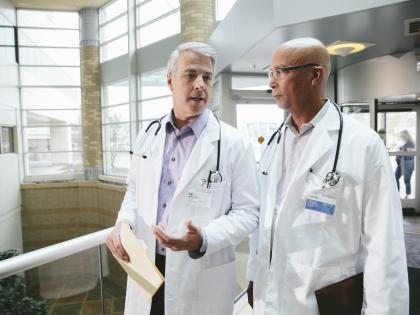 Wysiwyg
Eliminate the Moratorium on Training for Long-Term Care Workers
The COVID-19 pandemic has scrambled training requirements for direct care workers in Iowa. In September 2021, to address the shortage of direct care workers in long-term care communities the state temporarily waived training requirements for temporary nurse aides (TNA's) who deliver much of the hands-on care in nursing homes. It is imperative that all workers who assist individuals living with Alzheimer's and other dementia are properly trained. The Alzheimer's Association is urging legislators to eliminate the moratorium on training requirements for temporary nurses aides to ensure individuals living with dementia receive quality care.
Sign Up to Learn About Advocacy Opportunities in Iowa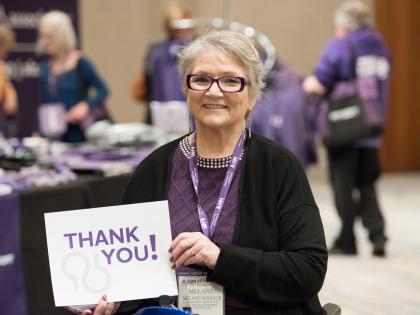 Raise your voice and take action in the fight. Sign up today to learn how you can advocate for these and other policy solutions in your state.
Find My Chapter
Together, we're making an impact. Find an Alzheimer's Association chapter in your community for more ways to engage.
Contact Us
State Affairs Contact: Robyn Mills 
Phone: 515.314.3010
Email: [email protected]
66,000
people living with Alzheimer's in Iowa
73,000
Iowans are providing unpaid care
$676 Million
Medicaid cost of caring for people living with Alzheimer's (2020)
60 Million
increase in Alzheimer's deaths since 2000
17%
in hospice with a primary diagnosis of dementia
446.2%
increase of geriatricians in Iowa needed to meet the demand in 2050
Resources to Drive Change in Iowa
The following resources developed by AIM and the Alzheimer's Association will help you learn more about the issues impacting people living with Alzheimer's and their caregivers, how Iowa policymakers are addressing these gaps, and how you can help drive change.